Training Seminars & Events
To ensure the safety of the general public and our staff, we are offering webinars. All in-person training has been postponed until further notice.
The Western Regional Office offers a full calendar of business training. All training is currently offered at no charge. This calendar is subject to change. Pre-registration is required for all events. Please view our cancellation policy. For information on other MSBDC training offered throughout the state, visit the MSBDC's statewide training calendar at www.msbdc.org.
We would like to thank the following agencies for cosponsoring our training events:
Gold Sponsors:
Berkshire Bank | Freedom Credit Union | Greenfield Cooperative Bank | People's United Bank
Program Descriptions


Basics of Starting Your Business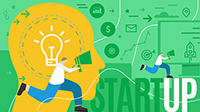 This free presentation will help entrepreneurs start a business plan and provide structure to starting and managing their venture. Topics will include:
Introduction and need for planning
Basic business plan format
Choosing your legal form of organization
Marketing, market planning and research
Cash flow projections
Financial statements
Financing
There will also be an overview of the U.S. Small Business Administration's programs and services. The presentation will help you gain a better understanding of the various SBA programs and services available to prospective or current entrepreneurs who need assistance in starting or expanding their businesses, and will include capital, counseling and contracting information.
Oreste Varela, branch manager of the U.S. Small Business Administration in Springfield, will be a speaker. Also presenting from the Massachusetts Small Business Development Center, Western Regional Office will be Allen Kronick, senior business advisor or Anita Eliason, senior business advisor.
There is no charge for these workshops, but pre-registration is required. This workshop is offered on several convenient dates. If a date is not listed below, the class is full or registration is closed. A Zoom link for the webinar will be emailed to you after registration from centeric@clients.msbdc.org. Please add this email to your safe sender list.
Dates & Times: Monthly on the first Monday (1:00 - 4:00 p.m.) and third Thursday (9:00 a.m. - 12 noon) of the month - click on your date selection below to register
Cost: No charge
Contact: MSBDC Western Regional Office at 413-577-1768 or ppawlosk@umass.edu
Women Business Owners Alliance (WBOA): Social Media Bootcamp
In this Bootcamp event, we will provide an overview of social media marketing best practices with an emphasis on getting found on social media. Tips and tricks for more effective marketing will be shared by our all-star line up of marketing professionals!
Speakers include:
Jamie Cocco, Empowered Social Media
Samalid Hogan, Greylock Management Consulting
Andrea St. Louis, The Tatted Professionals
Kisha Zullo, Events of Joy and Women in Business Summit (WIB Summit)
Date: Wednesday, June 22, 2022
Time: 3:00 - 7:00 p.m. EDT
Location: In-person at Scibelli Enterprise Center, 1 Federal Street, Building 101, Springfield
Cost: $59 buy one, get one free
Contact: Anita Eliason: aeliason@msbdc.umass.edu
Cosponsored by the Massachusetts Small Business Development Center Network and Common Capital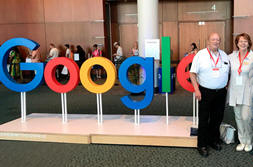 Cancellation/Materials Policy:

The MSBDC reserves the right to cancel or reschedule a training session. Seminar materials are for attendees only.