Training Seminars & Events
The Western Regional Office offers a full calendar of business training. Seminars are offered at no charge or for a nominal fee and held at locations throughout Western Massachusetts. This calendar is subject to change. Pre-registration is required for all events. If you do not register, we cannot notify you in the case of changes and/or cancellations. Please review our payment and cancellation policies.
For information on other MSBDC seminars offered throughout the state, visit the MSBDC's statewide training calendar at www.msbdc.org/training.
We would like to thank the following agencies for cosponsoring our training events.

Sponsors:
Berkshire Bank | Easthampton Savings Bank | Florence Savings Bank | Greenfield Cooperative Bank | Greenfield Savings Bank | People's United Bank
Program Descriptions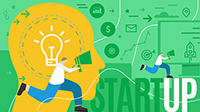 Learn the whole nine yards of starting a business! This free workshop will focus on business fundamentals, from start-up considerations to business plan development and funding sources. It will help entrepreneurs write a business plan and provide structure to starting/managing their venture. This workshop is appropriate for anyone who wants to start a business and existing business owners looking for guidance on creating a business plan and securing financing to grow their business.
Topics will include: introduction and need for planning; basic business plan format; choosing your legal form of organization; marketing, market planning and research; cash flow projections; financial statements; and financing.
In addition, there will be an overview of the U.S. Small Business Administration's programs and services. The presentation will help you gain a better understanding of the various SBA programs and services available to prospective or current entrepreneurs who need assistance in starting or expanding their businesses, and will include capital, counseling and contracting information.
Oreste Varela, branch manager of the U.S. Small Business Administration in Springfield, will be a speaker. In addition, Allen Kronick or Anita Eliason, senior business advisors with the Massachusetts Small Business Development Center Network's Western Regional Office, will speak.
There is no charge for these workshops, but pre-registration is required. To register, click on the appropriate date below. If you have questions or problems registering online, please contact the MSBDC Western Regional Office at lshedd@msbdc.umass.edu or 413-577-1768.

Legal Clinic for Small Business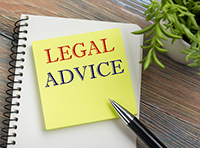 The Massachusetts Small Business Development Center's Western Regional Office is pleased to announce that we are once again offering free legal clinics for small business owners. Entrepreneurs and small business owners can meet one-on-one for 30 minutes with an attorney to discuss general legal questions such as corporate structure, leases, contracts, insurance, employment, franchising, and various other business related issues.
Participants will receive a general waiver statement prior to the meeting and are eligible to attend a 30-minute legal clinic only once. If you have already taken advantage of this opportunity, please do not register again. Appointments are in 30-minute timeslots with the first appointment starting at 12:30 p.m. Appointments are required and subject to availability. As a courtesy to the attorneys, if you cannot attend your appointment, please contact our office at least 24 hours in advance.
To register for a session, please click on a date below and complete the registration form. If you have questions or problems registering online, please contact the MSBDC Western Regional Office at lshedd@msbdc.umass.edu or 413-577-1768.

Cosponsored by SCORE and SPARK
Payment/Cancellation/Refunds/Materials Policy: The MSBDC reserves the right to cancel or reschedule a training session. Registration fees will be returned or credited towards future programs. Payment in the form of a personal or company check is due in full prior to the workshop and must accompany the registration form. We do not accept credit cards or purchase orders. We cannot guarantee your place in a workshop without full payment in advance. Cancellations received by noon the day prior to the workshop will be entitled to a refund. No refund will be given on notifications received after that time or in any no-show situation. Seminar materials are for attendees only.