Contributing to the economic and entrepreneurial growth in Massachusetts since 1980

We are open for business!

To protect the health and safety of our clients and employees, until further notice, MSBDC advising is being offered virtually. We are committed to supporting entrepreneurs during these challenging times. One-on-one confidential business advising continues. Staff are available to assist you via email, phone, or video conference.


If you are not currently a client, visit our Request for Counseling page at www.msbdc.org/rfc to make a free and confidential appointment with an advisor.

Visit our dedicated COVID-19 page featuring useful resources, articles and free archived COVID-related webinars at www.msbdc.org/covid-19.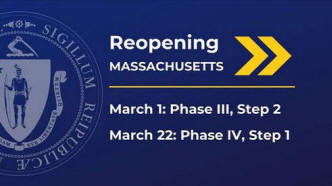 The Baker-Polito Administration announce that Massachusetts will advance to Step 2 of Phase III of the state's reopening plan on March 1, and also announce its plan to transition to Step 1 of Phase IV on March 22.
Feb 22, 2021 - PPP UPDATE - Biden Administration takes steps to promote equitable access to SBA relief... In order to reach the smallest businesses, SBA will offer PPP loans to businesses with 20 or less employees and sole proprietors only from February 24 - March 10, 2021.
Feb 18, 2021 - NEW GRANT - New grant program aims to empower black-owned small businesses across New England through $25,000 grants and a direct assistance program

Mass.gov - COVID-19 Resources & Guidance for Massachusetts Businesses | Latest state information on COVID-19
SBA.gov - Learn about SBA's Coronavirus Relief Options | Scams and fraud schemes

America's SBDC - Federal Resources for U.S. Small Businesses




















Successful entrepreneurs continually seek ways to improve the management and operation of their business, often seeking outside advice to help with particular challenges. Studies consistently show that Massachusetts citizens receive a strong return on their investment by utilizing the services of the MSBDC Network. Our clients outperform other businesses in the state in average sales and job growth.
The Massachusetts Small Business Development Center Network is committed to helping your business succeed in Massachusetts. We provide free, confidential, one-to-one business assistance and free or low-cost educational training programs to prospective and existing small businesses throughout the Commonwealth. The MSBDC fosters the start, growth and sustainability of small business by providing high-quality, in-depth advising, training and capital access.
Areas of assistance include, but are not limited to: business plan development, preventure feasibility, cash flow analysis, personnel and organizational issues, conventional and non-conventional financing, marketing, international trade, SBIR and government procurement.
A partnership program with the U.S. Small Business Administration and the Massachusetts Office of Business Development under cooperative agreement SBAHQ21B0012 through the University of Massachusetts Amherst, Isenberg School of Management. SBDCs are a program supported by SBA and extended to the public on a non-discriminatory basis. SBA cannot endorse any products, opinions or services of any external parties or activities. By contacting our office and requesting at least two weeks in advance, every attempt will be made to reasonably accommodate persons with disabilities and those who need translation services.








Massachusetts Small Business Development Center Network
Tillson House
University of Massachusetts
23 Tillson Farm Road
Amherst, MA 01003
413-545-6301 | Fax 413-545-1273