Business Services
The Massachusetts Small Business Development Center (MSBDC) Network provides free and confidential business advising, technical assistance and low-cost training programs to prospective and existing small businesses throughout the Commonwealth.
With multiple locations across the state, there is an MSBDC advisory or satellite office located within 30 minutes of any potential client in the state. The MSBDC provides specialized services in the areas of capital formation, international trade, SBIR and procurement technical assistance which further augment services.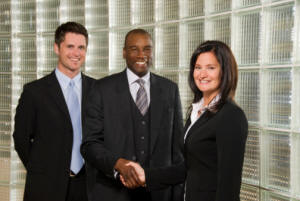 Business Advising Services

A full-time staff of business advisors, supported by the resources of their host academic institutions, provides free and confidential assistance to small businesses. Services are delivered statewide through a network of seven regional centers. We have years of experience helping small businesses succeed! Services are not available at the State Office. You may wish to complete our Request for Counseling prior to your first appointment.

Areas of assistance include, but are not limited to:


Start-up Businesses
Business Plan Development
Financial Plan Development
Marketing and Sales Strategies
Cash Flow Analysis
Organizational and Personnel Issues
Government Procurement Assistance
SBIR Assistance
Minority Business Assistance
International Trade Assistance


Outreach Locations

To better serve the Massachusetts small business community, the MSBDC has offsite business advisory locations (outreach sites) in conjunction with chambers of commerce and economic development entities. In addition to office hours at the regional centers, services are provided at the outreach sites listed below. For most small businesses this means that MSBDC services are no further than 30 minutes away. Appointments are made on a weekly or as needed basis, depending on site.



Business Training
The MSBDC conducts free and low-cost seminars, workshops, and webinars addressing a wide range of concerns for both start-up and existing businesses. Many programs are cosponsored with local chambers of commerce, colleges and universities, community development organizations, banks and trade associations. Please visit our statewide training page for a complete listing of training currently offered by the Massachusetts SBDC offices.