Staff Biographies
The MSBDC Network's Western Regional Office is staffed by professionals with extensive business experience and excellent educational backgrounds.
Samalid Hogan | Anita Eliason | Allen Kronick | Liliana Kualapai | Lynn Shedd

Samalid Hogan, Regional Director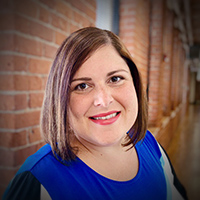 Samalid joined the MSBDC in July 2016 as the regional director for the Western Regional Office. She has 14 years of experience in economic development and has served in key roles building partnerships across public, private, and civic sectors to achieve economic development goals for the Pioneer Valley region in Western Massachusetts. She was born in Puerto Rico and moved to Springfield in 1996.
Samalid served as the consulting project manager for the Holyoke Innovation District (HID) on behalf of MassTech Collaborative and the Pioneer Valley Planning Commission. Prior to working for HID, she held the position of senior project manager and Brownfields coordinator at the city of Springfield Office of Planning and Economic Development for over eight years. Prior to the working with the city of Springfield, she was the senior economic development and policy analyst at the Pioneer Valley Planning Commission from 2004-2007.
In 2014, while working at the city of Springfield, Samalid founded CoWork Springfield, the first co-working space established in Springfield. CoWork Springfield founded to focus on serving women and minority-owned businesses.
Samalid currently serves as vice president of the National Junior Tennis and Learning of Greater Springfield and in the board of directors of Common Capital, and as trustee in the New England Public Radio Foundation (served as treasurer from 2014-2016). She has also served in the boards of directors of the Young Professional Society of Greater Springfield (2012-2016, treasurer in 2015), the Horace Smith Fund (2013-2015, board president in 2014), OnBoard (2011-2015), and the Girls Scouts of Western Massachusetts (2007-2009).
In 2016, Samalid was awarded the Grinspoon Entrepreneurial Sprit Award. She was also recognized as a Women Trailblazer and Trendsetter by the Massachusetts Latino Chamber of Commerce in 2016, and was awarded in 2013 the "40 Under 40" Business West award for her leadership in the community and her career accomplishments.
Samalid has a Bachelors of Arts in Economics from the University of Massachusetts Amherst and a Masters in Business Administration with a concentration in Entrepreneurship and Innovative Practices from Bay Path University in Longmeadow. She resides in Chicopee with her husband Robert Hogan and her 3-year old daughter, Sophia Hogan.

Anita Eliason, Senior Business Advisor
Anita is an entrepreneur who has partnered in a real estate rental business, owned a clothing boutique and directed a jacket-manufacturing label. She is a past Grinspoon Award recipient and currently serves as the co-chair of the Women Business Owners Alliance (WBOA) Education Committee. In 2017, Anita was awarded the WBOA Special Mentor Award for her extensive work with women-owned businesses. A graduate of Fairfield University, Anita has enjoyed a rich consulting career with companies such as Campbell Soup Corporation, American Hospital Supply, Hewlett Packard and Eli Lilly. She was selected to participate in the nation's first female consulting group in the food and healthcare industries covering the west coast and New England.
Anita lives in Easthampton and shares a passion for cooking and exploring new flavors with her daughter Christine, a 2014 UMass graduate.
Allen Kronick, Senior Business Advisor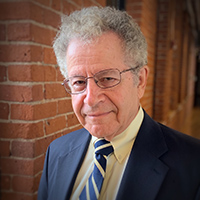 Allen has an extensive business background. He has held senior financial and management positions at a Fortune 500 company, worked for one of the "big five" accounting firms, has experience in business turnarounds, and taught accounting at the State University of New York for several years. He currently is an adjunct faculty member of the Isenberg School of Management at the University of Massachusetts Amherst and conducts seminars and workshops in finance, marketing, management, and small business start-ups.
Allen serves on several community boards including the advisory board at the Springfield Enterprise Center and the Western Massachusetts Venture Forum. He is also a past president of the Springfield Chapter of the Institute of Management Accountants. He holds a bachelor's degree from American International College and an MBA from the University of Connecticut.

Liliana Kualapai, Business Advisor
Liliana is a longtime business owner, consultant, mentor, and QuickBooks ProAdvisorŪ. She is a graduate of Brandeis University and holds a Certificate in Small Business Entrepreneurship from Boston University's Entrepreneurial Management Institute. Liliana has over 20 years of business management experience. She is also the previous director of the Merrimack Valley Small Business Center in Lowell, MA. Liliana specializes in bookkeeping and systems development. She enjoys providing entrepreneurs with the tools necessary to start, stabilize, and grow their businesses.
Lynn Shedd, Client Services Coordinator & Office Manager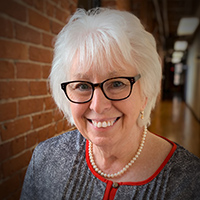 Lynn has over 40 years of experience in office administration, customer service and operations, having held management positions in several companies in the insurance and technical sectors of business. Lynn's expertise includes administrative process improvement, customer service, project planning and training. Lynn also had her own consulting business, continuing to lend her expertise to the insurance and technical industry. She was a member of Executive Board for the Worcester Postal Customer Council for many years holding several positions, including the postal co-chair.
Lynn moved to Western Mass from the Central part of the state in 2012. Lynn enjoys many hobbies and spending time with family and friends.