Unic Pro
Winner of SBA's 2018 Woman-Owned Business of the Year for Massachusetts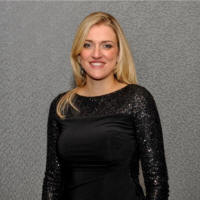 Lilian Radke, CEO of Unic Pro is being recognized as owner of a commercial cleaning company experiencing rapid growth in sales and job creation. Unic Pro is a 100% woman-owned business run by Lilian Radke, currently serving clientele including: medical facilities, YMCAs, child care centers, universities, schools, government buildings, and professional offices.
"Lilian Radke followed the SBA blueprint for growth utilizing the 3 C's in our toolbox," said SBA Massachusetts District Director Robert Nelson. "She received counseling that helped her understand and open new markets; got approved for a working capital loan to create new jobs; and won government contracts that strengthened her company's long-term financial health. We are all very excited to recognize her growth and accomplishments! "
Unic Pro is certified: SBA 8(a), WBE, WOSB, DBE, WBENC and a client of Government Sales Advisor Sandra Ledbetter, of the Procurement Technical Assistance Center. As a result of the counseling and certifications, Radke was awarded new government accounts and began serving agencies such as: the FDA, U.S. Coast Guard, GSA, FAA, USDA and the U.S. Army.
After being challenged with finding debt capital for her business, she was introduced to SBA Lender Match by Ili Spahiu, Lead Lender Relations Specialist, which connected her with several lenders willing to provide her with a loan. Radke chose United Bank after being contacted by 9 different banks and was able to consolidate all of the company's debt with a 7(a) Working Capital Loan in the amount of $245,000; and also secure a line of credit in the amount of $300,000 to support ongoing needs that is helping the business grow at a much faster pace.
"It is impossible to run a successful company without surrounding yourself with great people and resources. In the last few years I became more involved with programs by SBA, CWE and the Cristian CEOs Group (C12 Group) that helped me become a better leader," said CEO Lilian Radke. "Through these programs, I learned to implement a mission statement and core values that prepared me to grow my business and hire great people."
Unic Pro is currently growing at a rate of about 45% in sales annually; the company also shows indicators of benefitting under Radke's leadership with low employee turnover and higher client retention rates than industry norms. Radke is also actively engaged in women's business center programs – as a participant in WBENC (Women Business Enterprise National Council) forum meetings and as a regular attendee at women's business conferences.
In 2016, Lilian Radke was selected for inclusion in the Trademark Women of Distinction Honors Edition for demonstrating dedication, leadership and professional excellence. She was also included in the Worcester Business Journal's Top 10 Women-Owned Businesses for 2017 and 2016.