Economic Impact & Statistics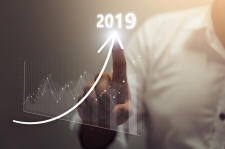 Studies consistently show that Massachusetts citizens receive a strong return on their investment by utilizing the Massachusetts Small Business Development Center Network. The program's success is directly related to the quality of our professional staff and partnerships between the U.S. Small Business Administration, the Massachusetts Office of Business Development, college and university sponsors—led by the University of Massachusetts Amherst, Isenberg School of Management—and a wide range of supporters in the business community.
Below are the overall statistics for the MSBDC statewide program.
View our latest impact brochure (pdf)

FY19 Achievements
October 1, 2018 - September 30, 2019
Management Counseling

Clients Counseled
Hours of Counseling
2,925
13,289
Client Profiles
Women
Minority
Veterans
46%
27%
6.7%
Age of Firms
Preventures
Existing Businesses
48%
57%
Impact
Non-SBA Financing Secured
SBA Financed Secured
Equity Capital Secured
Women Financing Secured
Minority Financing Secured

Jobs Created
Jobs Retained

$14,629,422
$18,909,729
$33,330,887
$21,826,241
$10,875,465

1,341*
1,051*

Training
Training Programs
Training Attendees
110
2,351
View statistics for previous fiscal years: FY18 | FY17 | FY16 | FY15 | FY14 | FY13 | FY12 | FY11 | FY10
* Figures based on results of a 2019 survey conducted by Dr. James Chrisman on the impact of MSBDC services received by clients receiving five or more hours of assistance in 2017.