Small Business Innovation Research (SBIR) Assistance
The Small Business Innovation Research (SBIR) program is a highly-competitive program that encourages domestic small businesses to engage in Federal Research/Research and Development (R/R&D) that has the potential for commercialization. Through a competitive awards-based program, SBIR enables small businesses to explore their technological potential and provides the incentive to profit from its commercialization. By including qualified small businesses in the nation's R&D arena, high-tech innovation is stimulated and the United States gains entrepreneurial spirit as it meets its specific research and development needs.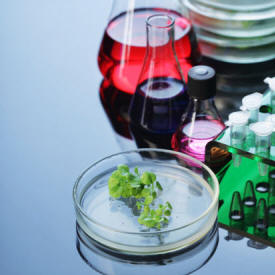 Free Assistance
The MSBDC Government Sales Advisory Program assists Massachusetts advanced technology and life sciences companies with making successful application(s) for SBIR funding.
This funding helps companies with:
Funding of innovative, sometimes high risk, research and development

Transitioning transformational ideas and technologies into products

Non-dilutive working capital

The MSBDC Government Sales Advisory Program provides free assistance with:
Business entity and formation

Identifying SBIR funding opportunities

Strategies for approaching SBIR funding

Reviewing proposals

Identifying potential partners

Preparing for and understanding post-award issues

Understanding and interpreting reviewer comments

If you are interested in receiving SBIR-related assistance, please click on the Request for Counseling link below. All clients are required to complete a Request for Counseling prior to receiving services. A staff member will be in touch soon to schedule an appointment with an SBIR business advisor.