Palmer Trailer Sales Co. Inc.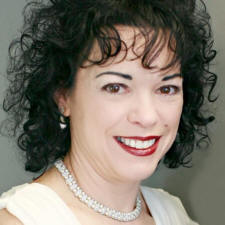 Palmer Trailer Sales Co. Inc. (dba PTS Truck-Trailer-Construction Supply) sells and procures quality heavy duty goods in the truck, trailer, and construction industry.
Eleanor Robbins Boone founded the company in 1964. She was recognized not only as an entrepreneur, but also as a pioneering woman in the male-dominated trucking industry. Shortly after Eleanor's passing in 2010, the business was handed down to her son, D. William Boone and his wife, Elaine Boone [photo right].
Recognizing the business had been falling into financial crisis, Elaine reached out to Allen Kronick at the Massachusetts Small Business Development Center for some guidance in the right direction. Since then, the business has grown significantly and Elaine hopes to continue this growth by strengthening the brand in the marketplace and building on its pioneering culture! Just two years ago, Palmer Trailer Sales Co. Inc. was awarded the New England and Massachusetts SBA Family-Owned Business of the Year.
PTS stocks over 5,000 parts from 100+ major industry brands, providing extensive lines of existing and new product offerings. PTS is a key quality supplier assisting its customers with the selection and procurement of quality heavy duty goods and providing specialized technical services. Since 1964, PTS has offered a wide variety of custom made hydraulic hoses serving all types of trucks and heavy duty machinery. PTS has grown to provide parts, supplies, and equipment to extensive market trades including:
Trucks - Light and Heavy Duty
Trailers
Concrete
Masonry
Construction
Municipalities
Landscaping
Sales & Rental
Safety Equipment
Residential Homeowners
PTS provides customers with specialized technical services to ensure that they get the most out of the products they choose. The team holds a solid reputation, offering experienced staff, exceptional prices, and extensive product lines. PTS's goal is to establish a personal relationship with each customer and become a reliable problem solver. PTS has over 100 years of combined industry expertise and technical support skills including ASE Certification in Parts. PTS has kept customers moving in business for over 52 years!
PTS is certified as a Women-Owned Business (WBE) and Disadvantaged Business Enterprise (DBE) with opportunities to network amongst government procurement agencies, state and federal primary contractors and agencies. The Massachusetts Unified Certification Program (MassUCP) has certified PTS with a business description of Retail/Hardware Store that sells and procures truck, trailer and construction equipment, including parts, supplies, custom made hydraulic hoses and other items. PTS has 14 NAICS Codes including 425120 Wholesale Trade Agents and Brokers.
As they like to say at PTS, "If you're not presently one of our customers, you're not maximizing your profits!"
Quaboag Hills Chamber of Commerce 50 Years Milestone Award 2014
Nominated to and Graduate of the Goldman Sachs 10,000 Small Businesses Program Fall 2016

"Having the opportunity to utilize the resources of the MSBDC Network Western Regional Office is invaluable and measurable providing PTS with solid technical assistance and expertise to evaluate all aspects of our business and growth potential. In addition, Allen Kronick, Senior Business Advisor, offered the resources, guidance and strategic platform needed to further develop a solid business plan focused on high growth as we continue to build on our positive business footprint."