Robert DelMastro named new regional director of the MSBDC Western Regional Office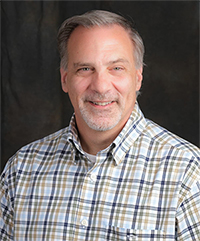 Springfield ─ Robert DelMastro was recently hired as the new regional director for the MSBDC Western Regional Office in Springfield. From January 2021 - August 2023, Rob worked as a senior business advisor at our MSBDC Central Regional Office in Worcester.
Throughout Rob's professional journey, he has been committed to establishing and managing small businesses. He gained valuable experience in a range of industries, including insurance, technology, consulting, and coworking. Rob takes great satisfaction in supporting entrepreneurs as they navigate the highs and lows of running their own businesses and overcoming the many challenges they may face.
Rob is a perpetual technologist who strives to enhance operations through the implementation of technology and efficient workflows. He recognizes that having a strong grasp of numerical data is crucial for any business to thrive, and takes pleasure in collaborating with entrepreneurs to analyze data and develop visualization tools to track their progress and accomplishments.
Rob's background has spanned careers in software and network engineering, tech support, cybersecurity, database admin and process improvements. He cofounded a tech company in 2000 and ran it for 12 years before starting his own tech consulting company. According to Rob, "I have been fortunate enough to have started four companies. As part of the founding team in each one, I have taken on various responsibilities, from making coffee to securing $14 million in funding. This extensive experience has enabled me to work effectively in all areas of a business and gain a deep understanding of every level within an organization."