Steri-Tech Medical Innovations, LLC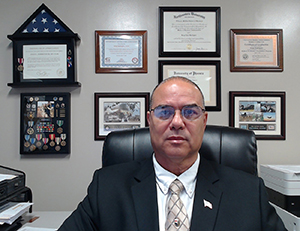 In 2019, Jorge Rodriguez [photo], CEO, founded Steri-Tech Medical Innovations, LLC with the purpose of providing solutions through innovative, unique and technologically advanced medical products. Steri-Tech uses its comprehensive expertise within the medical commodities field in the provision of healthcare settings including surgical, urological, or wound care. The company is certified as Minority Business Enterprise (MBE), Veteran's Business Enterprise (VBE), Service-Disabled Veteran-Owned Business Enterprise (SDVOBE), and Disability-Owned Business Enterprise (DOBE).
Jorge initially visited the MSBDC Northeast Regional Office for assistance in producing an effective business plan for a business loan. The advisor assisted Jorge and he was approved for a loan and later received a 5-year government contract.
Steri-Tech onboarded an investor in September 2021. This provided the ability to strengthen Steri-Tech's finances and to budget for new staff members specifically for Massachusetts statewide contracts.