Rozki Rides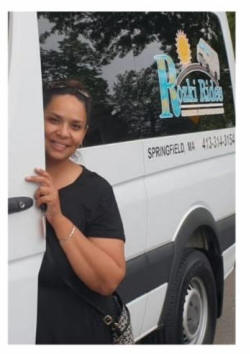 Rozki Rides is a transportation services company whose primary goal is to provide safe transportation to the boys and girls of Western Massachusetts. Jessika Rozki [photo], owner and CEO, created the company to help parents who do not have a safe transportation system for their children, and whose working hours make it difficult to pick up and drop off their kids. Being an experienced bus driver helped Jessika with the conceptualization of the business.
Jessika reached out to the Massachusetts Small Business Development Center's Western Regional Office for assistance with starting her business. Her first step was to attend a "Basics of Starting a Business" class. After attending the class, Jessika met with Samalid Hogan, regional director and business advisor with the MSBDC.
"The advice I received from the MSBDC, through Samalid, was key to understanding what we had to do to start and strengthen our business, and they helped us resolve various doubts about how to expand", said Jessika. She also added, "Now our plan is to serve Springfield and surrounding cities, especially day care centers, after school programs, youth programs, and even senior care facilities. We also work in other areas from providing transportation services to homeless families to transportation for weddings".
Rozki Rides has achieved consistent growth over the past two years. Currently, Jessika is planning to purchase more vehicles, and thus have a lot large enough to train new drivers.
"It has been an absolute pleasure working with Jessika on her business. She is smart, confident, and has great instincts for business. The thing I love most about helping Jessika is that she is not afraid to ask questions and she follows through on the advice provided", said Samalid Hogan.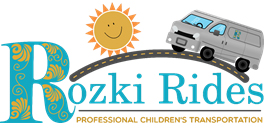 The advice I received from the MSBDC, through Samalid, was key to understanding what we had to do to start and strengthen our business, and they helped us resolve various doubts about how to expand. ~ Jesski Rozki