Root AI, Inc.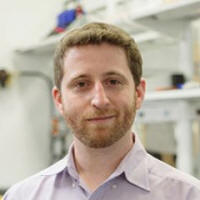 Joshua Lessing [photo], CEO and co-founder of Root AI, requested assistance with Small Business Innovation Research (SBIR) in May 2018. The company had developed a universal harvesting robot. With the MSBDC Government Sales Advisory/SBIR program's help, the company won NSF (National Science Foundation) SBIR funding.
The MSBDC SBIR advisor guided the company through the intricacies of setting up a government-compliant accounting system. The advisor also helped the client write the Phase II proposal and respond to questions about the proposal. The company was successful in securing Phase II funding. In 2021, the company received a very solid offer from a known competitor and accepted the acquisition offer.
Joshua stated that the MSBDC's help played a vital role in the company's success.