Berkshire Bike and Board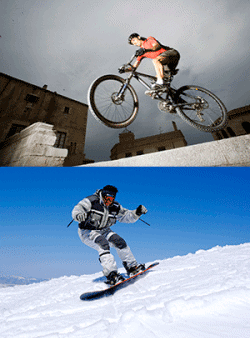 (Great Barrington, MA) In 1995, Steffan Root and David Clark were just two very young guys working in a small bike shop in the Kmart Plaza in Great Barrington, MA. A few years later, they trusted their instincts and bought the shop with the encouragement of the owner.
After a few years and with the help of an SBA 504 loan, they bought a centrally located site on busy Route 7 in Great Barrington, built a building, and in 2007 moved into what they thought at the time was a cavernous space.
Having started their business with employing just the two of them, they have grown the business to having 13 employees today. Committed to sharing the joys of green, pedal power their product lines include bikes for tots, high end cycles over $10,000 and electric assisted bikes.