Greater Boston Regional Office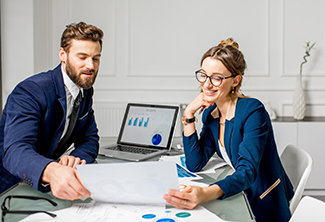 The Massachusetts Small Business Development Center Network is committed to helping your business succeed in Massachusetts! We provide free, confidential, one-to-one business assistance and free or low-cost educational training programs to prospective and existing small businesses. Areas of assistance include, but are not limited to: business plan development, preventure feasibility, cash flow analysis, personnel and organizational issues, conventional and non-conventional financing, and marketing.
Newly established in 2022 and headquartered at the Mount Ida Campus of UMass Amherst in Newton, the Greater Boston Regional Office is a convenient location for prospective and existing entrepreneurs to receive services. We offer both in-person and virtual appointments. Appointments are requireed and we cannot accommodate walk-ins.
The regional director is Debra Raisner Thompson.
Click on the Request for Counseling button to register for free and confidential business assistance. All clients are required to complete and sign our Request for Counseling in order to receive services. A staff member will be in touch soon to schedule an appointment with a business advisor.
Please note that we are currently experiencing an extremely high demand for services and there is a longer wait time than usual for appointments. You can expect to meet with an advisor 2-3 weeks after receipt of your completed Request for Counseling. We are sorry for the inconvenience and look forward to meeting with you to help with your business needs.


Greater Boston Regional Office
Mount Ida Campus of UMass Amherst
Campus Center, Suite 204-205
100 Carlson Avenue
Newton, MA 02459
617-243-1386