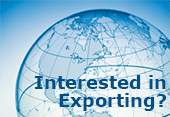 The Massachusetts Export Center organizes several

seminars throughout the year under the Partners for Trade program, the official export training initiative of the Commonwealth. Click on image to download the
Fall 2014 booklet (pdf).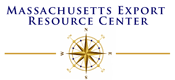 The Massachusetts Export Center recently unveiled the Massachusetts Export Resource Center, a comprehensive, one-stop resource for accessing a wide range of instructional and practical information on exporting to help your business grow and take advantage of international opportunities. Registration is free. Click on logo above to learn more.
For additional information, visit www.mass.gov/export.
---
Each registration link is program-specific. If no link is listed, online registration is not available or registration has closed. Preregistration is required for all seminars.
---
Registrations are booked after payment is received on a first-come, first-served basis. To reserve your space, mail your payment to the appropriate office with a copy of the completed registration form.
---
Programs may be added or cancelled; schedule is subject to change. All training seminars are held in Massachusetts unless otherwise noted.
---
Did you know that SBA offers free online training? Click on logo below to see what topics are available.
---