Export Expo - Friday, December 13, 2019
Keynote Speaker

Bradley Smith
Deputy Director
Office of Foreign Assets Control (OFAC)
U.S. Department of the Treasury

[bio]



Deputy Director Smith will provide an update on OFAC developments over the past year, such as new requirements to report blocked or rejected transactions, the new framework for compliance commitments, and ongoing sanctions developments.

Opening Speakers

Kevin Wolf
Former Assistant Secretary of Commerce for Export Administration
Partner, Akin Gump Strauss Hauer & Feld LLP

[bio]

Clete Willems
Former Deputy Assistant to the President for International Economics & Deputy Director, National Economic Council, National Security Council
Partner, Akin Gump Strauss Hauer & Feld LLP

[bio]



Mr. Wolf and Mr. Willems will provide an update on the current trade policy landscape, the outlook for the future, and implications for U.S. businesses engaged in global trade. Topics to be addressed include trade negotiations with China, including Section 301 and Chinese retaliatory tariffs; USMCA and other free trade agreement trends; implementation of the CFIUS pilot program; the impending enhancement of export controls on emerging technologies; and other export control enhancements under the Export Control Reform Act.

Special Guest Speaker

Karen Nies-Vogel
Director, Office of Exporter Services
U.S. Department of Commerce, Bureau of Industry & Security [bio]

Ms. Nies-Vogel will provide an update on export control policy and the continued implementation of the Export Control Reform Act (ECRA), including the ongoing assessment of "emerging and foundational technologies" and other export control trends, such as enhanced end-user controls for exports to China and other related issues, such as Huawei's addition to the Entity List.

Join us for the state's largest and most important export event of the year that brings together resources, training and information for the local exporting community! Details coming soon about the 2019 Export Expo.
The Massachusetts Export Center's Export Expo provides a forum for exporters to connect with the wide range of export resources available in Massachusetts while learning about issues that impact their day-to-day export operations.
The event will include an exhibit area featuring government, non-profit and private sector service providers serving the export community. Coinciding with the exhibition, the Export Center will convene workshops and roundtable discussions throughout the day on a variety of export-related topics.


This year's Export Expo will focus on the rapidly-changing global trade environment, including recent and anticipated shifts in U.S. trade policy. Hot-button issues such as tariff policy, USMCA and free trade policy, export controls, foreign investment, sanctions, enforcement and more will be addressed, with a focus on helping companies to navigate a dynamic and increasingly complex global trade environment.

The Export Expo will feature influential guest speakers, opportunities to connect with experts to answer your specific export questions, networking and fun! This event regularly sells out. Space is limited, so register early!
Exhibitor and sponsorship opportunities are available! Click here or contact Paula Murphy at 617-973-6610 or paula.murphy@massexport.org for further information.
>> Click here to see what Governor Baker said about last year's Export Expo!

Date: Friday, December 13, 2019
Time: Registration & Exhibits Open at 8:30 a.m.; Program 9:00 a.m. – 4:30 p.m.
Location: State Transportation Building, 2nd Floor Conference Center, 10 Park Plaza, Boston
Cost: $45 / no charge for Compliance Alliance members (includes workshops, exhibits, breakfast and lunch)
Contact: Massachusetts Export Center at 617-973-6610

Sponsors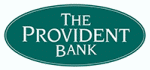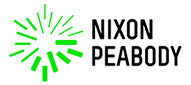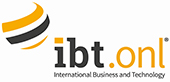 Click here for a list of all sponsors, exhibitors and supporting partners