Community Calendar
This community calendar contains events that are cosponsored by the Massachusetts Export Center. Questions should be directed to the host organization, as we do not have specific details or accept registrations for these events.

Return to Massachusetts Export Center training calendar
Program Descriptions


Discover Global Markets: The Blue Economy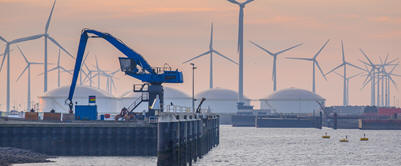 Meet with international leaders to discover opportunities in emerging blue tech industries
The Blue Economy represents the use of marine resources in support of national, economic, and environmental security and sustainable development of healthy ocean and coastal ecosystems. The global ocean economy is expected to double in value over the next decade to $3 trillion.
Join the U.S. Commercial Service and experience a dynamic mix of plenary sessions, topical roundtables, prescheduled one-on-one meetings with U.S. commercial diplomats, buyers, and ministry officials from key markets around the globe including Australia, Belgium, Brazil, Canada, France, India, Indonesia, Italy, Japan, Korea, Mexico, Nigeria, Norway, Portugal, Singapore, Thailand, Turkey, UAE, and the United Kingdom, plus plenty of networking!
Dates: September 20-22, 2022
Location: Providence, RI
Sponsored by the U.S. Commercial Service