Calendar of International Training and Events

The Massachusetts Export Center offers a wide variety of in-person and online training for both the beginner and advanced exporter. All events are held in Massachusetts unless otherwise noted. Please take a moment to review our payment and cancellation policies.
Click on the image to right to download our Spring 2019 Partners for Trade training booklet.
Important Registration Information:
Each training event has a separate registration page. Please register for all events first and then make one single credit card payment for the total amount due. The registration and payment systems are not integrated, so you will need to know the total amount due.
Training confirmations are sent from centeric@clients.msbdc.org. We use this email frequently, so please add it to your approved sender list. If you can't log into your account, a verification code will be sent from this same email address. If you don't receive a verification code, please do NOT create another account...send an email by clicking here.
Login details for LIVE webinars are sent from one of the following emails: exportcenter@massexport.org

,

massexport@msbdc.umass.edu or pft@msbdc.umass.edu. Please add all email addresses to your approved sender list.

Already registered for training, but forgot to pay? Click below to use our secure credit card payment system. The charge on your credit card will show as "MA Small Business Development".
Special thanks to our corporate sponsor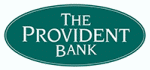 Program Descriptions


STEP Program Application Webinar
Join us to learn about the Massachusetts State Trade Expansion Program ("STEP"), which is available to eligible Massachusetts small businesses for the purpose of increasing export sales of their goods and services.
The Massachusetts STEP program is administered by the Massachusetts Office of International Trade & Investment, in collaboration with the Massachusetts Export Center, through a grant from the U.S. Small Business Administration.
This webinar will discuss the parameters of the Massachusetts STEP program and walk participants through the STEP application process. The webinar will provide guidance on program eligibility and completion of the application, and will also discuss specific elements that are critical for successful applicants. The webinar will also provide tips on assessing export readiness and planning international marketing activities in support of the STEP application.
Those applicants who have demonstrated a strong commitment to exporting with a well-planned export strategy will have the best likelihood of success!
Special Note: Federal funding for the 2019-2020 Massachusetts STEP program has not yet been appropriated. Applicants must complete and submit their applications with the understanding that there is a risk that the program will not be funded. Applicants must also understand that grant awards are made on a competitive basis. For more information, visit www.mass.gov/export/step.
Date: Friday, September 20, 2019
Time: 11:30 a.m. – 1:00 p.m. EST
Location: Webinar
Cost: No charge
Contact: Massachusetts Export Center at 617-973-6610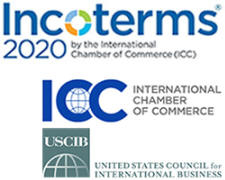 Incoterms® provide internationally-accepted definitions and rules of interpretation for most common commercial terms used in contracts for the sale and transfer of goods. The terms help traders to avoid costly misunderstandings by clarifying the tasks, costs and risks involved in the delivery of goods from sellers to buyers worldwide.
The Incoterms® 2020 rules will come into force on January 1, 2020. It is the ninth Incoterms® revision since their inception in 1936. Development of the upcoming 2020 rules entailed a 2˝-year revision process, considering over 2,000 suggestions received from the 130+ International Chamber of Commerce (ICC) national committees and related organizations. The resulting 2020 version incorporates changes in both substance and presentation of Incoterms®.
This full-day seminar will provide the information you need to use the new and improved Incoterms® rules to your advantage. Both the newly-revised Incoterms® Rules for Americans and the official ICC Incoterms® 2020 books are included – a retail value of over $150.
Our special guest speaker will be:
Frank Reynolds, U.S. Delegate, ICC Incoterms® 2020 Rules Drafting Group
As America's foremost Incoterms® authority, Frank Reynolds is uniquely qualified to explain these rules as they apply to U.S. trade practice. He brought over 50 years of hands-on practical expertise to the ICC 2020 Incoterms® revision, where he represented the United States as he has done for both the 2000 and the 2010 revisions.
Date: Tuesday, October 1, 2019
Time: Registration 8:00 a.m.; Program 8:45 a.m. – 4:00 p.m.
Location: Starr Center at Schepens Eye Research Institute, 185 Cambridge Street, 2nd Floor, Boston
Cost: $350 (includes continental breakfast and seminar materials, including the newly-revised Incoterms® Rules for Americans and the official ICC Incoterms® 2020 books; does not include lunch or parking)
Contact: Massachusetts Export Center at 617-973-6610
Cospsonsored by the International Chamber of Commerce and the U.S. Council for International Business
Powering Your Exports: A Program for Manufacturing and Tech Companies
If you are a manufacturing or technology company in Massachusetts, you should be connected to the global market. Many successful exporters derive more revenue from outside the U.S. than from within it. How do they do it? What steps can you take to do the same? And how can you build export operations that are both effective and compliant?
This program is about taking your sales and operations to the next level. We will discuss the steps to take for international expansion, implementation of export operations, and some of the potential pitfalls to be avoided. We will also review the many government resources, including grants and other supports, that are available to help supercharge your exports!
Date: Wednesday, October 9, 2019
Time: Registration 8:00 a.m.; Program 8:30 – 10:30 a.m.
Location: Enterprise Center at Salem State University, 121 Loring Avenue, Salem
Cost: No charge
Contact: Massachusetts Export Center at 617-973-6610
Cosponsored by the Enterprise Center at Salem State University and the North Shore Chamber of Commerce
Deemed Export Compliance & Technology Control Plan Development

The Deemed Export rule is a special provision of U.S. export regulations that treats the transfer of controlled technology or technical data to foreign nationals—even within U.S. borders—as an export transaction for export control purposes. Many exporters are not aware that they are involved in exporting even if there is no physical product shipment and they are just disclosing controlled technology to foreign nationals.
Deemed exports can involve employees, customers, contractors, suppliers, visitors and other parties. This makes compliance relevant for every function, ranging from HR to engineering to security and beyond. In order to effectively manage deemed export compliance, many companies that generate or receive export controlled technology implement a Technology Control Plan (TCP). A TCP is an internal compliance plan that outlines the measures to prevent unauthorized release of controlled technology or technical data for export compliance purposes.
Join us for this program to learn the ins and outs of deemed export compliance, including: which technology or technical data is subject to the rule; the differences between deemed export treatment under the ITAR and the EAR; licensing requirements and license exception usage; screening of foreign nationals and certification of deemed export compliance on the U.S. Citizenship and Immigration Services Form I-129; elements of a Technology Control Plan and procedures to ensure compliance.
The speaker will be Dr. Jennifer Saak, Managing Director of Traliance.
Date: Friday, November 15, 2019
Time: Registration: 8:30 a.m.; Program 9:00 – 11:30 a.m.
Location: MassTech Collaborative, Karl Weiss Center, 75 North Drive, Westborough
Cost: $50 / no charge for Compliance Alliance members
Contact: Massachusetts Export Center at 508-887-5412
Please note: You must have a PAID Compliance Alliance (CA) membership for the upcoming membership year starting on October 1, 2019 to qualify for CA pricing. Without a membership renewal, you must pay the regular price.
Cosponsored by Traliance

Join us for the state's largest and most important export event of the year that brings together resources, training and information for the local exporting community!
The Massachusetts Export Center's Export Expo provides a forum for exporters to connect with the wide range of export resources available in Massachusetts while learning about issues that impact their day-to-day export operations.
The event will include an exhibit area featuring government, non-profit and private sector service providers serving the export community. Coinciding with the exhibition, the Export Center will convene workshops and roundtable discussions throughout the day on a variety of export-related topics.
This year's Export Expo will focus on the rapidly-changing global trade environment, including recent and anticipated shifts in U.S. trade policy. Hot-button issues such as tariff policy, USMCA and free trade policy, export controls, foreign investment, sanctions, enforcement and more will be addressed, with a focus on helping companies to navigate a dynamic and increasingly complex global trade environment.
The Export Expo will feature influential guest speakers, opportunities to connect with experts to answer your specific export questions, networking and fun! This event regularly sells out. Space is limited, so register early!
Exhibitor and sponsorship opportunities are available! Click here or contact Paula Murphy at 617-973-6610 or paula.murphy@massexport.org for further information.
Date: Friday, December 13, 2019
Time: Registration & Exhibits Open at 9:00 a.m.; Program 9:30 a.m. – 4:00 p.m.; Networking reception to follow
Location: State Transportation Building, 2nd Floor Conference Center, 10 Park Plaza, Boston
Cost: $45 / no charge for Compliance Alliance members (includes workshops, exhibits, breakfast, lunch and networking reception)

Contact: Massachusetts Export Center at 617-973-6610
Please note: You must have a PAID Compliance Alliance (CA) membership for the upcoming membership year starting on October 1, 2019 to qualify for CA pricing. Without a membership renewal, you must pay the regular price.
Partners for Trade Training Policies (updated March 2018)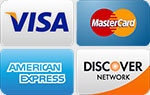 Registration: Preregistration is required for all seminars. Registration for in-person events typically closes at 12 noon on the business day prior to the event. Unless an event is full, walk-ins are allowed (see walk-in section below).

Payment: We require payment at the time of registration via credit card. Do not email any credit card information. We do NOT accept credit card payments at the door. Also, we do not accept checks, cash or purchase orders, nor do we invoice participants for training.

Cancellations/Refunds: If you cancel your registration at least 48 hours prior to the event, you will be entitled to a refund minus a $10 processing fee. No refund will be given on notifications received after that time or in any no-show situation. All cancellation and refund requests must be made to info@msbdc.umass.edu or 413-545-6309. The Export Center reserves the right to cancel or reschedule a seminar due to insufficient enrollment or other circumstances. In the case of cancellation, registration fees will be refunded.

Walk-Ins: If the program description on our website or registration form indicates that the seminar is full, walk-ins are not allowed. Otherwise, you may complete a walk-in registration and bring the completed form to seminar. If the seminar has a fee, you must make the credit card payment in advance as we do not accept credit cards at the door. Please bring a copy of your payment receipt, along with the completed registration form.

No Shows: Due to the costs we incur as a result of people who register for seminars and do not attend or cancel, we will bill unpaid registrants for the full cost of the seminar unless cancelled at least 48 hours prior to the event. For free seminars, no shows will be charged a fee to cover food and materials costs.

Seminars are offered a at nominal fee; therefore we do not offer any discount pricing. Seminar materials are for attendees only.

If you have questions or need clarification on these policies, please call 413-545-6309.