Calendar of International Training and Events
The Massachusetts Export Center offers a wide variety of in-person and online training for both the beginner and advanced exporter. All events are held in Massachusetts unless otherwise noted. Please take a moment to review our payment and cancellation policies.
Important Registration Information:
Each training event has a separate registration page. Please register for all events first and then make one single credit card payment for the total amount due. The registration and payment systems are not integrated, so you will need to know the total amount due.
Training confirmations are sent from centeric@clients.msbdc.org. We use this email frequently, so please add it to your approved sender list. If you can't log into your account, a verification code will be sent from this same email address. If you don't receive a verification code, please do NOT create another account...send an email by clicking here.
Login details for LIVE webinars are sent from one of the following emails: exportcenter@massexport.org

,

massexport@msbdc.umass.edu or pft@msbdc.umass.edu. Please add all email addresses to your approved sender list.

Already registered for training, but forgot to pay? Click below to use our secure credit card payment system. The charge on your credit card will show as "MA Small Business Development".
Special thanks to our corporate sponsor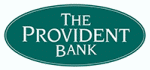 Program Descriptions


OFAC's Enforcement Cases of 2019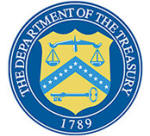 Join us as we discuss the key OFAC enforcement actions of 2019, along with implications and enforcement trends.
2019 was the most active enforcement year in more than a decade measured by aggregate penalties. Enforcement actions increased from 2018, and more non-financial companies found themselves in OFAC's crosshairs than in the past. One particular focus area was sanctions enforcement involving M&A transactions, in particular sanctions violations committed by acquired foreign companies post-closing. Notably, in most cases, the U.S. acquirer conducted preinvestment due diligence sufficient to identify the target's dealings with sanctioned countries, and took affirmative steps to try to terminate those dealings. Notwithstanding these efforts, OFAC imposed penalties because the acquired companies continued to violate U.S. sanctions. Following these enforcement actions, acquirers are firmly on notice that OFAC expects them to supplement robust preacquisition diligence with robust post-acquisition monitoring, to ensure that acquired companies comply with U.S. sanctions.
Other 2019 enforcement actions involved, for example:
Imports of materials and other products that originated in embargoed countries
Violations committed by non-U.S. subsidiaries
Screening issues and deficiencies
Russia sanctions violations, including OFAC's aggregate 50% rule
High-value settlements targeting financial institutions
Blocked vessels
Travel companies and travel insurance
Debt assignment and collection
Speakers: Alexandra Lopez-Casero, partner at Nixon Peabody LLP, will be joined by her colleague, Robert Fisher, a former Massachusetts Assistant Attorney General who spent nearly a decade working for the United States Attorney's Office in Boston with much of this time as a member of the Public Corruption and Special Investigations Unit, which included enforcement actions involving international trade violations.
Date: Thursday, January 30, 2020
Time: 12:00 -1:00 p.m. EST
Location: Webinar
Cost: No charge
Contact: Massachusetts Export Center at 617-973-6610
Partners for Trade Training Policies (updated March 2018)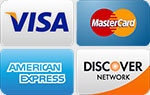 Registration: Preregistration is required for all seminars. Registration for in-person events typically closes at 12 noon on the business day prior to the event. Webinar registration typically closes at 9:00 a.m. on the day of the webinar. Unless an event is full, walk-ins are allowed (see walk-in section below). This will be noted in the seminar description on this web page.

Payment: We require payment at the time of registration via credit card. Do not email any credit card information. We do NOT accept credit card payments at the door. Also, we do not accept checks, cash or purchase orders, nor do we invoice participants for training.

Cancellations/Refunds: If you cancel your registration at least 48 hours prior to the event, you will be entitled to a refund minus a $10 processing fee. No refund will be given on notifications received after that time or in any no-show situation. All cancellation and refund requests must be emailed to info@msbdc.umass.edu or called to 413-545-6309. The Export Center reserves the right to cancel or reschedule a seminar due to insufficient enrollment or other circumstances. In the case of cancellation, registration fees will be refunded.

Walk-Ins: If the program description on our website or registration form indicates that the seminar is full, walk-ins are not allowed. Otherwise, you may complete a walk-in registration and bring the completed form to seminar. If the seminar has a fee, you must make the credit card payment in advance as we do not accept credit cards at the door. Please bring a copy of your payment receipt, along with the completed registration form.

No Shows: Due to the costs we incur as a result of people who register for seminars and do not attend or cancel, we will bill unpaid registrants for the full cost of the seminar unless cancelled at least 48 hours prior to the event. For free seminars, no shows will be charged a fee to cover food and materials costs.

Seminars are offered a at nominal fee; therefore we do not offer any discount pricing. Seminar materials are for attendees only.

If you have questions or need clarification on these policies, please call 413-545-6309.