Calendar of International Training and Events
The Massachusetts Export Center offers a wide variety of training events for both the beginner and advanced exporter. Please take a moment to review our payment and cancellation policies.
Important Registration Information:
Each training event has a separate registration page. Please register for all events first and then make one single credit card payment for the total amount due. The registration and payment systems are not integrated, so you will need to know the total amount due. Once you register once in our system, the following registrations will only require a login.
Training email confirmations are sent from centeric@clients.msbdc.org. We use this email frequently, so please add it to your approved sender list. If you haven't set a password in the training registration system, a verification code will be sent with the subject of "Massachusetts SBDC : Email Verification" from the same email address. If you don't receive a verification code, please do NOT create another account! Please look in your spam folder for the email and if you don't find it, send an email by clicking here and we will help you gain access.
Login details for LIVE webinars are sent from one of the following emails: exportcenter@massexport.org

,

massexport@msbdc.umass.edu or pft@msbdc.umass.edu. Please add all email addresses to your approved sender list.

Already registered for training, but forgot to pay? Click below to use our secure credit card payment system. The charge on your credit card will show as "MA Small Business Development".



2021 Training Calendar




Training will resume later in the spring.
Program Descriptions


Global Intellectual Property Protection for U.S. Exporters
One of the leading concerns among U.S. firms in entering new global markets is the protection of their intellectual property (IP). Moreover, some business—especially SMEs—may avoid certain export markets due to a lack of confidence in IP protection and enforcement. Join us to learn how to protect your IP in foreign jurisdictions.
The discussion will include an overview of global IP protection strategies, as well as multilateral initiatives, such as the Patent Cooperation Treaty, Paris Convention, Hague System, Madrid System and others for the protection of IP in multiple markets internationally. The webinar will also provide guidance on securing IP in challenging markets, such as China.
Our speakers include:
Susan Anthony, Attorney-Advisor, Office of Policy and International Affairs — U.S. Patent and Trademark Office
Harry Kim, Special Program Examiner, International Patent Legal Administration — U.S. Patent and Trademark Office
Additional Speaker TBA
Date: Thursday, October 8, 2020
Time: 12:00 – 1:30 p.m. EST
Location: Webinar
Cost: No charge
Contact: Massachusetts Export Center at 617-973-6610
Recent Changes to the Foreign Produced Direct Product Rule: Implications for Huawei and Beyond
While the past couple of years have witnessed significantly increased U.S. export restrictions for firms doing business with Huawei, the past few months have all but removed any remaining loopholes that U.S. firms had been using to legally supply products and technology to the Chinese telecom giant.
On August 17, 2020, the U.S. Department of Commerce Bureau of Industry and Security issued a final rule, expanding upon an interim final rule issued on May 15, that drastically expands controls on certain non-U.S. items reexported, exported from abroad or transferred in-country for transactions involving Huawei and its named affiliates on the U.S. Entity List.
The final rule broadens the scope of items subject to BIS licensing requirements when Huawei is involved in the transaction in any capacity, including foreign-produced items that are considered "off-the-shelf" when produced under conditions outlined under Footnote 1 of the Entity List. Given the prevalence of U.S. technology and software in the global semiconductor and design manufacturing process, the expanded scope of Footnote 1 will impose restrictions on a broad range of foreign-produced items destined for Huawei.
On August 17, BIS also issued a companion final rule that expanded licensing authority for Entity List parties in general, regardless of their role in a transaction. Join us to learn about the changes under these landmark final rules that will significantly impact companies that are directly or indirectly doing business with Huawei, and the implications of these actions beyond Huawei. You will also gain insight on compliance risk mitigation strategies for doing business in this complex, high-stakes and dynamic environment.
Our speaker will be Kristine Pirnia, Practice Leader, Export Controls and Sanctions with Sandler, Travis & Rosenberg, P.A.
Date: Friday, October 16, 2020
Time: 12:00 - 1:00 p.m. EST
Location: Webinar
Cost: $35 / no charge for Compliance Alliance members
Contact: Massachusetts Export Center at 617-973-6610
Best Practices for End Use & End User Due Diligence
Some of the most significant export control developments in recent months have involved newly-restricted end uses and end users. Rapid expansion of restricted parties on the Entity List and the new final rule restricting exports destined for military end uses and end users in China, Russia and Venezuela are just a couple of examples why end use and end user due diligence is more important than ever. Moreover, the complexity of these restrictions, combined with the unique profile of each exporting firm means that there is no one-size-fits-all approach and a simple solution like a BIS-711 is not sufficient in most cases.
Join us to learn about development and implementation of effective operational protocols and customized in-house tools to hone in on end use and end user information, such as order processing checklists, decision trees, end use certifications and letters of assurance. You will also hear best practices from exporting firms sharing their tips for compliance and peace-of-mind in export transactions.
Our speakers will be:
Ken Carlstedt, Director, Global Trade Compliance — Sensata Technologies
Alexandra Lopez-Casero, Partner — Nixon Peabody LLP
Julianne Perkins, Director, Trade Compliance — CIRCOR International, Inc.
Date: Friday, October 23, 2020
Time: 12:00 – 1:30 p.m. EST
Location: Webinar
Cost: $35 / no charge for Compliance Alliance members
Contact: Massachusetts Export Center at 617-973-6610
Global Marketing and Sales Series: Information You Need to Market in a Global Pandemic
The pandemic has caused massive disruption in our ability to meet with international customers, drive new leads, close new business and even provide good customer service and support to existing customers. Trade shows have been cancelled. Customer visits aren't possible. How can you maintain a vibrant, active international presence and drive business when you can't be anywhere but here? This series will present a range of options and give you the tools to help you develop or upgrade your digital strategies and drive international sales.
There is no charge for this webinar series, but you must pre-register for each event. If you have questions, please contact the Massachusetts Export Center at 617-973-6610.

Drive Inbound Global Sales
If lack of travel and in-person selling has curtailed your sales, you might be wondering how to convert your efforts into digital sales, yet it looks complex. Learn from the experts about how to drive Inbound leads with a defined Buyer's Journey supported with Account Based Marketing (ABM) and ideas on the right content to produce results. Then, learn how to successfully adapt this for global markets for multilingual lead generation. We will discuss Google Translate and how it should and should not be used for your online marketing efforts. Others are selling online successfully in foreign markets, and you can too!
The speakers will be:
Trygve Olsen, HubSpot Certified Trainer and Director of Buzz Development — BizzyWeb
Wendy Pease, President — Rapport International
Date: Thursday, November 5, 2020
Time: 12:00 -1:00 p.m. EST
Location: Webinar
Cost: No Charge
Reach Global Markets Through Social Media and Creative Content Development
As an exporter, you need to get found online, drive more leads, and build brand visibility. Strategic digital marketing endeavors with a focus on social media and content marketing should be critical components of your online international business plan. This webinar will discuss the actions you should be taking to increase your online presence in the places it really counts to generate buyer awareness and drive more international sales.
The speaker will be Derek Edmond, Managing Partner with KoMarketing Boston MA.
Date: Thursday, November 12, 2020
Time: 12:00 - 1:00 p.m. EST
Location: Webinar
Cost: No Charge
Global Privacy, Cybersecurity and Data Protection Laws
Cybersecurity and privacy have become an increasing concern for all businesses and organizations. Making sure your digital infrastructure is safe and your interactions with customers are legal are even more important internationally. Participate in this program to learn about global privacy and data protection laws, as well as steps that you can take to secure your data against cyber threats.
Topics covered will include cybersecurity best practices for international trade; leveraging technologies like conditional access and end-to-end encryption for security and compliance; and technology strategies for meeting U.S. export control requirements. We will also discuss GDPR (the EU data protection regulation), the impact of Brexit on the UK data protection laws, the new Brazilian data protection law (LGPD), which came into effect on August 14, and Asia Pacific Economic Cooperation (APEC) Cross-Border Data Transfers.
Speakers:
Ryan Heidorn, Managing Partner — Steel Root
Morgan Jones, Associate — McCarter & English, LLP
Date: Thursday, November 19, 2020
Time: 12:00 - 1:00 p.m. EST
Location: Webinar
Cost: No Charge
11th Annual Export Expo

Visit our dedicated Export Expo page at www.mass.gov/export/expo for the latest updates, speakers and sponsors!
Join us for the Export Expo — the state's largest and most important export event of the year that brings together resources, training and information for the local exporting community!
The Massachusetts Export Center's Export Expo provides a forum for exporters to connect with the wide range of export resources available in Massachusetts while learning about issues that impact their day-to-day export operations.
This year's Export Expo will be a virtual event that will include an exhibit area featuring government, non-profit and private sector service providers serving the export community. The Export Expo will also feature a lineup of workshops, panel discussions and special addresses on a wide variety of export-related topics. This year's Export Expo will focus on the challenges and imminent developments in our global trade environment, including the impact of both the presidential election and the global pandemic on trade policy and operations. Hot-button issues such as two-way trade with China and Hong Kong, free trade and tariff policy, enhanced export controls and foreign investment restrictions, shifts needed to conduct business in a global pandemic and more will be addressed, with a focus on helping companies to navigate a dynamic and increasingly complex global trade environment.

The Export Expo will feature influential guest speakers and opportunities to connect with experts to answer your specific export questions. We hope that you will join us for the same timely and important international trade content in a convenient and safe virtual format! Our virtual platform will provide even more opportunities for networking and allow participants to view all of the conference's content, so you won't miss a thing!
Exhibitor and sponsorship opportunities are available! Click here to learn more or contact Paula Murphy at paula.murphy@massexport.org for further information.
Dates: Thursday, January 14 & Friday, January 15, 2021
Time: 10:00 a.m. - 4:00 p.m. EST
Location: Virtual
Cost: No charge
Contact: Massachusetts Export Center at 617-973-6610
Partners for Trade Training Policies (updated February 2020)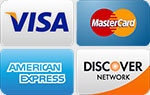 Registration: Preregistration is required for all seminars. Registration for in-person events typically closes at 12 noon on the business day prior to the event. Webinar registration typically closes at 9:00 a.m. on the day of the webinar. Unless an event is full, walk-ins are allowed (see walk-in section below). This will be noted in the seminar description on this web page.

Payment: We require payment at the time of registration via credit card. Do not email any credit card information. We do NOT accept credit card payments at the door. We also do not accept checks, cash or purchase orders, nor do we invoice participants for training.

Cancellations/Refunds (does not apply to the 2020 BIS training...see ** below): If you cancel your registration at least 48 hours prior to the event (see exception below for BIS training), you will be entitled to a refund minus a $10 processing fee. No refund will be given on notifications received after that time or in any no-show situation. All cancellation and refund requests must be submitted via email to pft@msbdc.umass.edu. The Export Center reserves the right to cancel or reschedule a seminar due to insufficient enrollment or other circumstances. In the case of cancellation, registration fees will be refunded.

**BIS 2020 Training Cancellation/Refund Policy: The registration fee is non-refundable after June 8, 2020 at 5pm. With a 48-hour advance notice, you may send a substitute. All cancellation, refund requests and substitutions must be submitted via email to pft@msbdc.umass.edu.

Walk-Ins: If the program description on our website or registration form indicates that the seminar is full, walk-ins are not allowed. Otherwise, you may complete a walk-in registration and bring the completed form to seminar. If the seminar has a fee, you must make the credit card payment in advance as we do not accept credit cards at the door. Please bring a copy of your payment receipt, along with the completed registration form.

No Shows: Due to the costs we incur as a result of people who register for seminars and do not attend or cancel, we will bill unpaid registrants for the full cost of the seminar unless cancelled at least 48 hours prior to the event. For free seminars, no shows who don't cancel will be charged a fee to cover food and materials costs.

Seminars are offered a at nominal fee; therefore we do not offer any discount pricing. Seminar materials are for attendees only.

If you have questions or need clarification on these policies, please call 413-545-6309.