Calendar of International Training and Events
The Massachusetts Export Center offers a wide variety of training events for both the beginner and advanced exporter. Please take a moment to review our payment and cancellation policies.
Please read this important registration information:
Each training event has a separate registration page. Please register for all events first and then make a single credit card payment for the total amount due. The registration and payment systems are not integrated, so you need to know the total amount due.
For free events and free for Compliance Alliance members, disregard any payment instructions. If you are on the credit card payment page, close your browser and do not enter a payment.
Verification Codes are sent with the subject of "Massachusetts SBDC : Email Verification" from centeric@clients.msbdc.org. We use this email address frequently, so please add it to your approved sender list. If you don't receive the verification code in your inbox, check your spam folder. If you still don't find the code, send an email by clicking here and we will help you. Bypass the verification code process by creating a password! The confirmation from this address does not contain the login details (see next bullet).
Login Details are sent from the Massachusetts Export Center at exportcenter@massexport.org with a subject of "Login Details". Please add this email address to your approved sender list.
Click here or on the image at right to download the Fall 2022 Partners for Trade export training booklet (pdf).
Already registered for export training, but forgot to pay? Click button below to use our secure credit card payment system. The charge on your credit card statement will show as "Mass Export Center".
Program Descriptions


China and India Export Controls: Understanding the New ECL and SCOMET Regimes
It is no secret that China and India are known for their manufacturing and technology capabilities, and that many Massachusetts businesses have a strong presence in these markets. However, with the implementation of new export regulatory regimes in recent years, the Export Control Law (ECL) in China and the Special Chemicals, Organisms, Materials, Equipment and Technologies (SCOMET) in India, it is more important than ever for businesses with operations in and/or exports from these countries to understand the trade laws that may affect them.
This program will examine the fundamental elements of China's and India's respective export regulatory regimes from the vantage point of U.S. businesses operating in-country so that they can better understand their compliance obligations in these markets.
China experts will discuss the ECL, its reciprocal measures against U.S. export controls which have targeted leading Chinese companies, and the compliance obligations on importers, end users, and parties located outside of China. India experts will discuss SCOMET, which focuses on regulating the export of dual-use items and munitions, including recent developments involving specific scenarios, such as intra-company transfers of goods and technology.
Speakers include:
Krishna Barad, Partner - Indirect Tax, Customs & International Trade Services

—

BDO India
Stephen Peng, Senior Partner

—

JTN Law, China
Date: Friday October 14, 2022
Time: 9:00 – 10:30 a.m. EDT
Location: Webinar
Cost: $25 / No Charge for Compliance Alliance members
Contact: Massachusetts Export Center at 617-973-6610
Global Trade Economic and Regulatory Outlook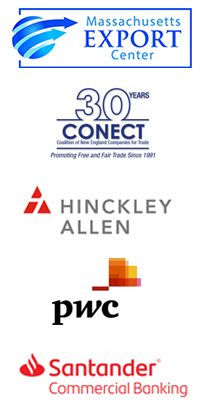 Join us for an afternoon of updates on the latest global trade economic, regulatory and compliance trends impacting your company's international business! Our program will begin with a global economic outlook that will look at key market trends and their impact on international trade.
The event will include a panel discussion that will delve deep into emerging trends in export controls and economic sanctions, including expanded controls on "emerging and foundational" technologies, recent changes to the International Traffic in Arms Regulations (ITAR), evolving compliance threats related to China and Russia, including joint enforcement efforts between the Bureau of Industry and Security (BIS) and the Treasury Department's Financial Crimes Enforcement Network (FinCEN), other enforcement trends, the outlook for additional export control reforms, and much more.
The program will also feature a dialogue with Matthew Axelrod, Assistant Secretary of Commerce for Export Enforcement. Assistant Secretary Axelrod will address new and sweeping changes in export enforcement policy, including increases in penalties, changes in handling of Voluntary Self Disclosures (VSDs), public release of charging letters, and other anticipated developments as BIS implements a stronger enforcement regime.
The program will be capped off by networking reception for attendees to join in the conversation and connect with global trade practitioners from throughout the region!
Special Guest Speaker:
Matthew S. Axelrod, Assistant Secretary of Commerce for Export Enforcement [bio]
Additional Speakers:
Brian Amero, Director, Global Compliance and Ethics

—

Teradyne, Inc.
Jeannette Chu, Managing Director, Export Controls and Trade Sanctions

—

PwC
Former Senior Policy Advisor & Export Control Attaché, Beijing, China with U.S. Department of Commerce Bureau of Industry and Security
Paula Murphy, Director

—

Massachusetts Export Center
B. Stephanie Siegmann, Chair, International Trade & Global Security Group

—

Hinckley, Allen & Snyder LLP
Former Chief, National Security Unit with U.S. Attorney's Office, District of Massachusetts
Stephen Stanley, Chief Economist,

Amherst Pierpont

— Santander Group
Date: Thursday, October 20, 2022 EDT
Time: Registration 1:30 p.m.; Program 2:00 - 4:00 p.m.; Networking reception to follow
Location: Shaw Hall, Mount Ida Campus of UMass Amherst, 100 Carlson Avenue, Newton or online via livestream webinar (Due to the networking reception, in-person attendance is strongly encouraged!)
Cost: $25 / No Charge for Compliance Alliance members
Contact: Massachusetts Export Center at 617-973-6610
Sponsored by the Massachusetts Export Center, Hinckley Allen, PwC, and Santander Bank, N.A.
Best Practices for Global Trade Compliance Risk Assessment
In our rapidly-changing geopolitical, economic and national security environment, global trade regulations have become increasingly complex, leaving companies engaged in international trade more vulnerable to compliance risk. From ever-changing sanctions, expanding product and technology controls, increasing restrictions on end users and end uses, potential illegal diversion, and more, compliance risks are more prevalent than ever. How do companies identify and mitigate these risks?
Join us to learn how to assess and address your unique global trade compliance risks. This program will discuss identifying, understanding and measuring areas of risk for exporting businesses, and using that assessment to develop and implement reasonable controls to address risks as part of your Export Management and Compliance Program.
Speakers include:
Michael Beck, Founder, Vice President, TradeSecure Fellow

—

The Henry L. Stimson Center
Dr. Scott Jones, Principal, TradeSecure Fellow

—

The Henry L. Stimson Center
Date: Friday, November 4, 2022
Time: 12:00 – 1:30 p.m. EDT
Location: Webinar
Cost: $25 / No Charge for Compliance Alliance members
Contact: Massachusetts Export Center at 617-973-6610
Red Flags Reimagined: Antidiversion Best Practices in Today's World
The Red Flags are fundamental indicators of potential breaches in trade compliance, with a heavy emphasis on illegal diversion. While the Red Flags have been around for many years and are well-known to those in the field of trade compliance, they have remained static as compliance risks have dramatically changed. Military end use rules, rapidly-expanding list-based sanctions, economic sanctions such as those targeting Russia, and tightening controls on historic transshipment hubs, such as Hong Kong, have created new and unprecedented diversion risks for U.S. exporters. What do the Red Flags look like in today's world and how can exporters mitigate those risks?
This webinar will review emerging global diversion risks, as well as the trade compliance policy drivers behind those risks. The webinar will also discuss deployment of tools for mitigation and other due diligence measures needed for compliance.
Our speakers will be:
Scott Barney, Senior Regional Program Manager, Global Trade Compliance, the Americas

—

CIRCOR International, Inc.
Marwa Hassoun, Partner and Co-Leader, National Security Practice

—

ArentFox Schiff LLP
Date: Friday, November 18, 2022
Time: 12:00 - 1:00 p.m. EST
Location: Webinar
Cost: $25 / No Charge for Compliance Alliance members
Contact: Massachusetts Export Center at 617-973-6610
Using Non-Traditional International Trade Finance Tools to Improve Cash Flow
Successful international traders understand the importance of having immediate access to cash. Because international business transactions require longer periods of time to complete, global companies must be even more certain of their ongoing levels of available working capital, making cash flow management techniques essential for all aspects of global trade activity.
This program will discuss non-traditional/alternative finance tools for cash flow and working capital management. We will cover export factoring, which involves selling a company's foreign accounts receivable (invoices) to a factor, and combines working capital financing, credit protection, foreign accounts receivable bookkeeping and collections. We will also discuss multi-jurisdictional financing using asset-based lending, which involves leveraging assets located outside of the U.S. (typically, accounts receivable, inventory, equipment and real estate) that are owned by the borrower's foreign subsidiaries.
Finally, we will touch upon how letters of credit can be used to help generate cash flow, including discounting and usage of standby letters of credit to help facilitate pre-payment.
Speakers:
Eric Aberbach, Senior Vice President, Trade and Working Capital Solutions

—

Santander Bank, N.A.
Peter Clement, Senior Vice President, International Factoring

—

Rosenthal & Rosenthal
Friedrich von Krusenstiern, Counsel

—

Cope Ehlers, P.C.
Victoria Levine, Director

—

FGI Worldwide LLC
Date: Thursday, December 1, 2022
Time: 12:00 – 1:30 p.m. EST
Location: Webinar
Cost: No Charge
Contact: Massachusetts Export Center at 617-973-6610

Join us for the Export Expo – the state's largest and most important export event of the year that brings together resources, training and information for the local exporting community!
The Massachusetts Export Center's Export Expo provides a forum for exporters to connect with the wide range of export resources available in Massachusetts while learning about issues that impact their day-to-day operations.
This year's Export Expo will again be a virtual event that will include an exhibit area featuring government, non-profit and private sector service providers serving the export community. The Export Expo will also feature a lineup of workshops, panel discussions and special addresses on a wide variety of export-related topics.
This year's Export Expo will focus on important developments in our international trade environment, including the continued impact of global threats, policy and regulation on global trade operations. Critical issues such as fundamental changes in the drivers behind export control policy, recent export control and enforcement policy actions, shifts in use of list-based sanctions, outbound and inbound foreign investment screening initiatives, impacts of policies involving China and Russia and more will be addressed, with a focus on helping companies to navigate a dynamic and increasingly complex global trade environment.
The Export Expo will feature influential guest speakers and opportunities to connect with experts to answer your specific export questions. We hope that you will join us for the same timely and important international trade content in a convenient and safe virtual format! Our virtual platform will provide opportunities for networking and allow participants to view all of the conference's content, so you won't miss a thing! Speakers and content to be announced soon.
> Sponsorship opportunities are available. Click here for further information.
For the most up-to-date details on this year's Export Expo, please visit www.mass.gov/export/expo.
Date: Friday, January 27, 2023
(with pre-Expo workshops on January 26)
Time: 10:00 a.m. - 4:00 p.m. EST
Location: Virtual
Cost: No charge
Contact: Massachusetts Export Center at 617-973-6610
Partners for Trade Training Policies (updated February 2020)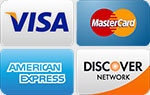 Registration: Preregistration is required for all seminars. Please register early. Webinar registration typically closes at 9:00 a.m. on the day of the webinar. Registration for in-person events typically closes at 12 noon on the business day prior to the event. Unless an event is full, walk-ins are allowed (see walk-in section below). This information will be noted in the seminar description on this web page.

Payment: We require payment at the time of registration via credit card. Do not email any credit card information. We do NOT accept credit card payments at the door. We also do not accept cash, checks or purchase orders, nor do we invoice participants for training.

Cancellations/Refunds: If you cancel your registration at least 48 hours prior to the event, you will be entitled to a refund minus a $10 processing fee. No refund will be given on notifications received after that time or in any no-show situation. All cancellation and refund requests must be submitted via email to pft@msbdc.umass.edu

. The Export Center reserves the right to cancel or reschedule a seminar due to insufficient enrollment or other circumstances. In the case of cancellation, registration fees will be refunded.

Walk-Ins: If the program description on our website or registration form indicates that the seminar is full, walk-ins are not allowed. Otherwise, you may complete a walk-in registration and bring the completed form to seminar. If the seminar has a fee, you must make a credit card payment in advance as we do not accept credit cards at the door. Please bring a copy of your payment receipt, along with the completed walk-in registration form.

No Shows: Due to the costs we incur as a result of people who register for seminars and do not attend or cancel, we will bill unpaid registrants for the full cost of the seminar unless cancelled at least 48 hours prior to the event. For free seminars, no shows who don't cancel will be charged a fee to cover food and materials costs.

Seminars are offered a at nominal fee; therefore we do not offer any discount pricing. Seminar materials are for attendees only.

If you have questions or need clarification on these policies, please email pft@msbdc.umass.edu.