Training & Events Calendar
All training events offered by the MSBDC Southeast Regional Office are free and held in Massachusetts unless otherwise noted. Preregistration is required. Training registrations are booked on a first-come, first-served basis. Training programs may be added or cancelled; the training schedule is subject to change. Please review our Registration and Cancellation Policies.
For a complete listing of training offered statewide by the Massachusetts Small Business Development Center Network, visit the MSBDC statewide training calendar at www.msbdc.org.
To view our online business videos and training, please click on button below.
Program Descriptions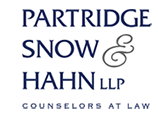 We are pleased to announce that Christopher Cassara, Esq., partner at Partridge Snow & Hahn LLP (PSH), is continuing to hold free Legal Clinics in our office and at our outreach locations. Entrepreneurs and small business owners are eligible to meet one-time, one-on-one for 30 minutes, to discuss general legal questions such as corporate structure, leases, contracts, insurance, employment, franchising, and various other business related issues.

All services are provided by PSH which is not acting as an agent or representative of the Massachusetts Small Business Development Center Network (MSBDC). By meeting with PSH you agree to indemnify and hold harmless the MSBDC from any and all claims and liability arising from your session with PSH. Participants will receive a general waiver statement prior to their meeting.
These free & confidential 30-minute sessions are offered once a month at various locations. Space is limited and online registration is required.
As a courtesy to Atty. Cassara who is volunteering his time for the Clinics, please call us at 508-673-9783 at least 24 hours in advance if you cannot attend.
Dates: Monthly on Fridays - see dates below
Times: 1:00 - 4:00 p.m. (30-minute appointments)
Location: Varies
Cost: Free
Contact: Online registration is required. Call the MSBDC office at 508-673-9783 with questions.
Register online by clicking on the desired date:
Writing a Solid Marketing Plan
This event has been postponed. New date to be announced.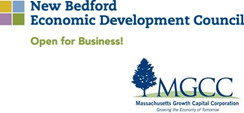 Times may be tough, but this is not the time to cut your marketing budget and efforts.
What is job ONE for your business? Create Customers! How do you do that? By writing and executing a solid marketing plan!
Join Cliff Robbins, a senior business advisor with the MSBDC, to learn how to do just that! You will walk away with a strategy in place and a marketing plan outline to help you use the tools and tips you learn in this workshop to start or grow your business.
Date: TBA
Time: Registration 2:15 p.m.; Workshop 2:30 - 5:00 p.m.
Location: NBEDC Conference Room @ The Quest Center, 1213 Purchase Street, 2nd Floor Conference Room, New Bedford (enter through the front door and take the elevator to the 2nd floor)
Cost: Free
Contact: Call the MSBDC office at 508-673-9783 with questions.
Cosponsored by the New Bedford Economic Development Council and the Massachusetts Growth Capital Corporation
Protecting Intellectual Property
Do you design unique products or make improvements to existing products? Do you develop creative ways to market and brand your business and its products or services? Chances are you have created valuable intellectual property ("IP") assets that can be monetized.
Being intentional about creating IP assets that align with your business strategy may provide your company with a sustainable competitive advantage. The ideal time to think about aligning IP strategy and business strategy is during the early stages of business development. Understandably, during this time entrepreneurs are focused on structuring the business, building the core team, securing financing and much more. While these tasks are important, it is also important to consider key IP assets and strategies for creating and protecting those assets.
This workshop will provide:
An overview of the different types of intellectual property;
Suggestions on creating and protecting IP;
Protecting against risks of infringing third party IP rights;
Preventing employees, founders and partners from walking away with key IP rights;
Creating an IP plan that appeals to funders such as angel and venture capital investors.
Speakers include:
Lolita Darden, Patent Attorney and Clinical Professor of Law — Suffolk University Law School
Kathy Parks — Angel Investor based in Boston
Greg Sieczkiewicz, Founder — Picket Fence IP and Executive Partner & Chief IP Counsel — MPM Capital
Date: Wednesday, September 18, 2019
Time: 5:00 - 7:00 p.m.
Location: Suffolk University Law School, Faculty Dining Room, 120 Tremont Street, Boston
Cost: No charge
Contact: Loletta Darden at 617-305-1641
Cosponsored by Suffolk University Law School
Registration and Cancellation Policy
Training registrations are booked on a first-come, first-served basis. To reserve your space for fee-based events, mail your payment to our office with a copy of the completed registration form or your confirmation email. Your spot is reserved once payment is received by our office. Training programs may be added or cancelled; the training schedule is subject to change. Cancellations received by noon the day prior to the seminar will be entitled to a refund. No refund will be given on notifications received after that time or in any no-show situation. The MSBDC reserves the right to cancel or reschedule a seminar due to insufficient enrollment. Registration fees will be returned or credited towards a future program.