Training & Events Calendar
All training events offered by the MSBDC Southeast Regional Office are free and held in Massachusetts unless otherwise noted. Preregistration is required. Training registrations are booked on a first-come, first-served basis. Training programs may be added or cancelled; the training schedule is subject to change. Please review our Registration and Cancellation Policies.
For a complete listing of training offered statewide by the Massachusetts Small Business Development Center Network, visit the MSBDC statewide training calendar at www.msbdc.org.
To view our online business videos and training, please click on the button below.
Program Descriptions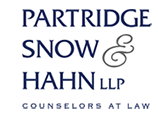 Please note that the Legal Clinics have been postponed until further notice.
We are pleased to announce that Christopher Cassara, Esq., partner at Partridge Snow & Hahn LLP (PSH), is continuing to hold free Legal Clinics in our office and at our outreach locations. Entrepreneurs and small business owners are eligible to meet one-time, one-on-one for 30 minutes, to discuss general legal questions such as corporate structure, leases, contracts, insurance, employment, franchising, and various other business related issues.

All services are provided by PSH which is not acting as an agent or representative of the Massachusetts Small Business Development Center Network (MSBDC). By meeting with PSH you agree to indemnify and hold harmless the MSBDC from any and all claims and liability arising from your session with PSH. Participants will receive a general waiver statement prior to their meeting.
These free & confidential 30-minute sessions are offered once a month at various locations. Space is limited and online registration is required.
As a courtesy to Atty. Cassara who is volunteering his time for the Clinics, please call us at 508-673-9783 at least 24 hours in advance if you cannot attend.
Dates: Monthly on Fridays - see dates below
Times: 1:00 - 4:00 p.m. (30-minute appointments)
Location: Varies
Cost: Free
Contact: Online registration is required. Call the MSBDC office at 508-673-9783 with questions.
Register online by clicking on the desired date:

New Regulations that Every Business Owner Should Know About!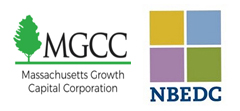 This event has been postponed.
Health Insurance for Employees. Should you be offering health insurance to your employees? The Massachusetts Health Connector has a shopping platform for small business. Bringing state-of-the-art tools to employers, brokers, and employees, and making it easier for small businesses to offer health insurance to its employees. You have the power to control costs and offer significant flexibility. It's easy, it's flexible, and it's affordable! The speaker will be Chaitra Sanders, Distribution Channel and Account manager for Massachusetts Health Connector for Business. Ms. Sanders will bring you up-to-date on the latest health care regulations and show you an affordable way to provide coverage for yourself and your employees.
Understanding Cybersecurity. Feeling overwhelmed by the horror stories? In this interactive seminar you will gain insight on: Understanding the data that you manage, broker, or require; Identifying trustworthy resources that can help you; Establishing and measuring progress towards your security goals; Steps to start to build a plan for success. The speaker will be John Danahey, owner of NerdsToGo in Taunton. He will demystify cybersecurity in a relaxed setting and answer your concerns regarding this hot topic! As a Service-Connected Disabled Veteran and owner of a Massachusetts Certified-Veteran Enterprise, John differentiates himself from the competition. John has over 25 years of experience in the IT industry, specializing in cyber security and system operations. He works with small businesses in Southeastern Massachusetts to provide security and data protection.
Employment Law Compliance and HR-Related Risk Management. Is your business prepared should the Commonwealth's Attorney General's Office or the Department of Labor or OSHA conduct an Audit? Do you have policies and practices in place? The need to more effectively manage HR-related risk has never been greater. Compliance obligations are burdensome and the corresponding liability and exposure for employers of all sizes is extraordinary. The speaker will be Wendy Hansen, an attorney with Foley & Foley, PC who will help you navigate the recent regulatory changes for small business owners. Attorney Hansen has a strong human resources background and previously worked at an insurance defense litigation firm in Boston, reviewing and analyzing employment law.
Human Resources Management. Speaker Monet Viens, president of the SouthCoast Human Resources Council, will provide insight to this organization whose purpose is to enhance the professional knowledge of individuals involved in any aspect of human resources management. This runs the gamut from compensation and payroll functions, legal issues, benefits, safety, health, communications, recruiting and retention, labor relations, employee development and event planning, to name a few. If you're in HR, you know the list goes on and on!
Date: TBA
Time: Registration 2:15 p.m.; Workshop 2:30 - 5:00 p.m.
Location: The Quest Center, 1213 Purchase Street, 2nd Floor Conference Room, New Bedford
Cost: Free
Contact: MSBDC Southeast Regional Office at 508-673-9783
Cosponsored by Massachusetts Growth Capital Corporation (MGCC) and the New Bedford Economic Development Council (NBEDC)
S.M.A.R.T. Reopening and Recovery
Soon small businesses in Massachusetts will be allowed to reopen. This webinar will discuss tactics to show you not only how to survive, but how to thrive in this new economic climate. Join us to be successful in the new economic environment which we are all about to enter.
The speaker will be Cliff Robbins, an 18-year veteran and a senior business advisor for the Massachusetts Small Business Development Center. Cliff has counseled thousands of entrepreneurs in many industries. 
Date: Monday, May 18, 2020
Time: 9:00 - 10:30 a.m. EST
Location: Webinar
Cost: Free
Contact: Greta at the Cape Cod Chamber at greta@capecodchamber.org
Cosponsored by the Cape Cod Chamber of Commerce
Registration and Cancellation Policy
Training registrations are booked on a first-come, first-served basis. To reserve your space for fee-based events, mail your payment to our office with a copy of the completed registration form or your confirmation email. Your spot is reserved once payment is received by our office. Training programs may be added or cancelled; the training schedule is subject to change. Cancellations received by noon the day prior to the seminar will be entitled to a refund. No refund will be given on notifications received after that time or in any no-show situation. The MSBDC reserves the right to cancel or reschedule a seminar due to insufficient enrollment. Registration fees will be returned or credited towards a future program.