Nancy Lowd, Senior Business Advisor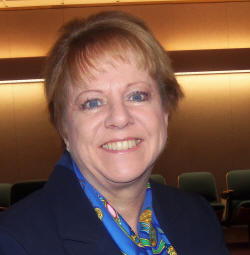 Nancy is a senior business advisor based out of the Southeast Regional Office in Fall River. Nancy has more than 20 years of experience in all aspects of business, specializing in marketing and sales, business development, market research and strategic planning, management and international trade. She has worked with companies of all sizes, including Fortune 500 and emerging growth companies, as well as government agencies and universities.
Nancy began her career in Washington DC, where she was an economist for the International Trade Administration, and also worked on US - Canadian trade policy. She then joined the Massachusetts Port Authority as Director of Project Export, a small business export development program, and was also responsible for developing international trade between New England and Asia.
Nancy was Vice President of International Marketing and Sales for Ziff-Davis Events, a leading integrated media company, and a part of The Softbank Corporation, the global Internet and information services conglomerate. Prior to serving as VP of International Marketing and Sales she was Vice President of European operations and oversaw ZD's expansion throughout Europe. She developed and managed global marketing partnerships with leading IT vendors such as Microsoft, IBM, BT, France Telecom, and others. Prior to joining ZD, Nancy was a management and marketing consultant, developing US market entry and expansion strategies for European and Asian companies.
Nancy is a graduate of the University of New Hampshire and also holds a Master's Degree from the Johns Hopkins University School of Advanced International Studies (SAIS). She is on the faculty of the Carroll School of Management at Boston College, where she teaches courses in management, strategic planning and leadership at both the undergraduate and graduate level.