Contributing to the economic and entrepreneurial growth in Massachusetts since 1980
The Massachusetts Small Business Development Center Network's Southeast Regional Office is part of a national network of more than 950 small business development center offices—the largest small business assistance program in the United States. Studies consistently show that Massachusetts citizens receive a strong return on their investment by utilizing the services of the MSBDC Network. Our clients outperform other businesses in the state in average sales and job growth.
The MSBDC provides free and confidential business advice to existing and prospective small business people. Areas of assistance include, but are not limited to: business plan development, preventure feasibility, cash flow analysis, personnel and organizational issues, conventional and non-conventional financing, and marketing. We also offer training seminars on a variety of topics, including starting a business, financial planning, government procurement, marketing and international trade assistance. Please call our office to make an appointment today. We look forward to meeting with you!

Want to learn about SBA loans?
Hosted by the One SouthCoast Chamber, SEED Corporation, and MSBDC Southeast Regional Office. Click on image below for audio.

State Matters is a television show hosted by state Representative Matt Muratore.
Guest speaker Cliff Robbins, MSBDC senior business advisor, talks about business planning, marketing,
financial planning, management in the business world.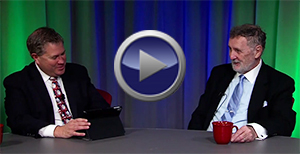 Generous sponsors of the MSBDC Southeast Regional Office:






A partnership program with the U.S. Small Business Administration and the Massachusetts Department of Business Development under cooperative agreement SBAOEDSB240073-01-01 through the University of Massachusetts Amherst, Isenberg School of Management. SBDCs are a program supported by SBA and extended to the public on a non-discriminatory basis. SBA cannot endorse any products, opinions or services of any external parties or activities. By contacting our office at 508-673-9783 and requesting at least two weeks in advance, every attempt will be made to reasonably accommodate persons with disabilities and those who need translation services.

Massachusetts Small Business Development Center Network
200 Pocasset Street
Fall River, MA 02721
508-673-9783