Melinda Ailes, Senior Business Advisor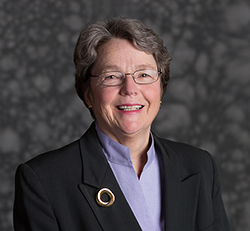 Melinda joined the Massachusetts Small Business Development Center Network in November 2002 providing management consulting to small to mid size businesses ranging from start-up through maturity in a wide variety of industries including high technology, service, distribution and manufacturing companies. Melinda was formerly the regional director of the MSBDC Southeast Regional Office and after retirement, continued on as a senior business advisor for this office.
Prior to joining the MSBDC, Melinda worked for several local and regional banks in senior management positions with responsibility for commercial lending, small business lending, asset based lending, strategic planning and product development.
Melinda also has worked as an independent consultant for privately held businesses, government agencies and not-for-profit companies in the areas of financial management, capital access, strategic planning, business development and planning, and turn-around management.
Over the years, Melinda has developed and presented numerous training programs to entrepreneurs, bankers, consultants and students on entrepreneurship, business plans, marketing, financing and strategic planning. In 2004 Melinda won the MSBDC's State Star Award and in 2001 she received the SBA Minority Small Business Advocate of the Year Award for New England Region.
Melinda is a member of the New Bedford Economic Development Council and on the boards of the Advanced Technology and Manufacturing Center and the Academic Center for Entrepreneurship at BCC. She earned her MBA from Boston University and her BA from McGill University.

Photo courtesy of Jen Osojnicki, Photographer