In the News...Small Business Innovation Breakfast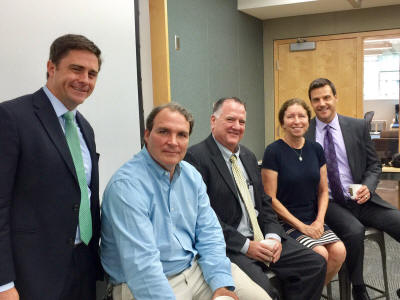 Great showing this morning at Venture Café at the Cambridge Innovation Center in Cambridge for the Small Business Innovation Breakfast: Government Funding for Emerging Technologies! Over 60 businesses attended this event for the panel presentation and the pitch by four innovative small businesses.
The panel was moderated by Michael Hoffman, Director of Marketing at Tandem National Security Innovations of Arlington, VA. [photo left]
The panel featured:
The Cambridge Innovation Center was founded in 1999 and is a "community of entrepreneurs" and is known as having "More Startups Than Anywhere Else On The Planet".