MGCC Small Business Assistance Grant Program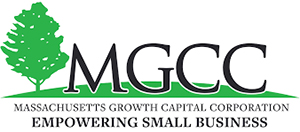 The Massachusetts Growth Capital Corporation (MGCC) is pleased to announce that it is accepting grant applications for participation in the Fiscal Year 2019 (July 2018 – June 2019) Small Business Assistance Grant Program (subject to funding).
Proposals for FY 2019 are due no later than 5pm, on Tuesday, June 26, 2018.
MGCC is seeking proposals for technical assistance and training grants to assist small businesses located in Gateway cities and other underserved communities in Massachusetts. MGCC will accept applications from not-for-profit organizations that currently provide technical assistance and training programs to small businesses and start-ups with an emphasis on underserved businesses and entrepreneurs. These grants are intended to supplement the organization's current and anticipated funding and not to be the primary funding support.
Grant proposals shall identify specific counseling and training programs that assist these small businesses to:
Create/retain jobs;

Secure new or increased financing for growth;

Achieve stability and viability;

Increase the economic vitality of the neighborhood, community or region.
Grant proposals should define the communities they serve, the strategy and marketing plan to reach these communities, current and planned programs, and performance benchmarks and metrics. As these grant proceeds can only supplement budgets, the requesting organization must have additional funding sources. Organizations are encouraged to list existing partners and other public and/or private funding sources. If the proposed program currently receives public funding, please define how this additional funding will be differentiated from the current public funding and describe the incremental results this grant will produce.
Proposed programs shall include individual and/or group counseling, training programs, loan packaging services, or direct technical assistance associated with lending or loan guarantees that advance:
New business startups;

Business expansion;

Business stabilization;

Other measurable economic growth.
For complete details, please click here for the Request for Proposal (pdf).
Information Sessions for Prospective Applicants:
MGCC is offering two-hour information sessions on the RFP with the last hour on data and outcome reporting. RSVP to Alison Moronta at 617-337-2820 or amoronta@massgcc.com.
Eastern Mass
Thursday, May 10, 2018, 10:00am – 1:00pm
Mass Growth Capital Corp.
529 Main Street
Schrafft's Center, Suite 201
Charlestown, MA 02129

Western Mass
Wednesday, May 16, 2018, 1:00 – 4:00pm
UMass, Springfield (Classroom 004)
1500 Main Street
Springfield, MA 01115

Central Mass
Tuesday, May 15, 2018, 1:00 – 4:00pm
Center for Women and Enterprise
69 Milk Street, Suite 217
Westborough, MA 01581