Export Compliance Fund

The Massachusetts Export Center, in collaboration with The Provident Bank, is pleased to introduce the Export Compliance Fund, an indirect grant fund to help committed small businesses in Massachusetts comply with federal export regulations. The Export Compliance Fund is designed for small businesses seeking both to understand U.S. export regulations and to develop and implement protocols that ensure compliance.

Eligibility: The Export Compliance Fund is open to small businesses in Massachusetts with 20-200 employees and without an effective export compliance program in place (although the compliance program can be in development). Eligible applicants must be either existing exporters or non-exporters developing technology that may be controlled for export purposes. Funding is limited and will be assigned on a first-come, first-serve basis for approved applicants.

Fund Proceeds: The proceeds of the Export Compliance Fund will underwrite a membership to the Massachusetts Export Center's Compliance Alliance initiative for approved participants for a full or partial membership year. The Compliance Alliance provides a forum for the state's exporting firms to share best practices, network, and stay up-to-date on export regulatory compliance issues.

Participant Requirements: Successful applicants must demonstrate a commitment to export regulatory compliance, including the following: participation in at least three (3) export compliance training programs during the upcoming Compliance Alliance membership year (free or very low cost seminars, webinars or conferences); designation of a staff member responsible for export compliance; and development of an export compliance program in consultation with a qualified member of the Massachusetts Export Center team (the Export Center provides all assistance free of charge). Participants will be required to complete a Request for Counseling form upon acceptance into the program.

Past Participants: Companies that are past participants in the Export Compliance Fund may re-apply, but must document compliance with the program requirements (including the training requirements). Applications from past Export Compliance Fund participants are subject to review and approval from both the Massachusetts Export Center and The Provident Bank.
The Massachusetts Export Center thanks The Provident Bank for its generous support of the Export Compliance Fund.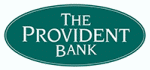 The Provident Bank is an innovative, commercial bank that finds solutions for its business clients. The experienced international team at The Provident utilizes unique financing solutions that allow companies to close more sales and get paid quickly, mitigate international risk and obtain a competitive advantage in the global market.