SBA - Here to Help Small Businesses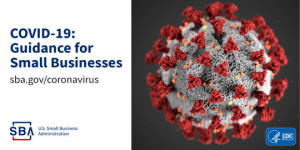 Boston, MA. The Economic Injury Disaster Loan program has been activated statewide.
If you are considering applying for the SBA Disaster loan, we urge you to submit an application online right away. Applications are reviewed on a first-come, first-served basis and it costs nothing for you to apply.
If you get approved, you do not need to take the loan. The most important thing right now is to submit an application ASAP because it normally takes 3-4 weeks to get funded without delays.
Please visit the SBA's Disaster guidance web page: www.sba.gov/disaster
Applicants may apply online and download applications to mail in forms at: www.sba.gov/funding-programs/loans/coronavirus-relief-options.
Applicants may also call SBA's Customer Service Center at (800) 659-2955 or email disastercustomerservice@sba.gov for more information on SBA disaster assistance. Call early, waiting times can be upwards of one hour at peak times.
Individuals who need language assistance, need to call in and reach a customer service specialist in English first - then you are able to ask for an interpreter in other languages who will get conferenced-in. Our resource partners may also have staff/volunteers that speak other languages.
Individuals who are deaf or hard-of-hearing may call (800) 877-8339.

Completed applications should be mailed to:
U.S. Small Business Administration
Processing and Disbursement Center
14925 Kingsport Road
Fort Worth, TX 76155
Please review the resources we have gathered here and reach out to my office and the SBA Resource Partner Network (SCORE, Center for Women & Enterprise, Massachusetts Small Business Development Centers) if you have any questions.
Please subscribe to SBA by clicking here and follow our Twitter handle for the latest updates: @SBA_MA
Warm regards,

Bob Nelson
SBA Massachusetts District Director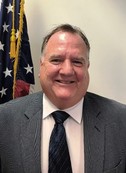 posted March 25, 2020