Career Openings at the Massachusetts Small Business Development Center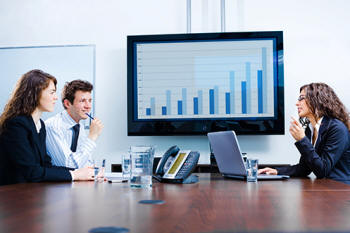 Since 1980, the Massachusetts Small Business Development Center has been providing business advising, entrepreneurial training, assistance with business financing, as well as networking opportunities for Massachusetts businesses. The MSBDC is built on partnerships, including the U.S. Small Business Administration, the Massachusetts Office of Business Development, higher educational institutions (University of Massachusetts Amherst, Clark University and Salem State University), as well as private organizations, economic development groups and local chambers of commerce.
The MSBDC fosters the start, growth and sustainability of small business by providing high-quality, in-depth advising, training and capital access.
The MSBDC has several job openings available. Would you be a good fit for our team? We are seeking motivated individuals who want to work with small business owners.

"Early in my business career I started three different entrepreneurial ventures—one of which I grew to $22M annual sales and employed over 100 people. About twenty years ago I decided to accept the position of senior business advisor with the Massachusetts Small Business Development Center. I have now counseled almost 4,000 clients, helped start hundreds of businesses, raised millions in finance, and helped clients grow their businesses successfully. I get to share my education and experience with so many people. This has been, and continues to be, the most personally and professionally rewarding journey of my life!"

"The job brings something new every day, and it is incredibly fulfilling being able to help so many innovative businesses. We also have a great team of talented individuals at our Center, and I'm proud to call them my colleagues."

"At the MSBDC, every day is different—we see such a broad range of entrepreneurs and businesses and no two days are alike. It keeps things interesting, for sure! I love helping people navigate the path towards successful business ownership. It's fun to work with such a diverse set of colleagues and partners too. We call on each other constantly for advice and support and it is nice to be part of a great team."