Keith Girouard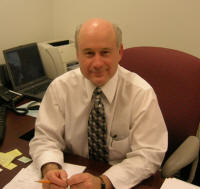 Keith Girouard has been a senior business advisor with the Massachusetts Small Business Development Center Network since December 2007. He is also the regional director for the office.
Prior to joining the MSBDC, Keith operated his own business consulting firm, and served as an adjunct faculty instructor in Business Management at Berkshire Community College. He also held the position of executive director for the Community Development Corporation of South Berkshire, Inc.
Keith received his Bachelors degree in English at the University of Connecticut and a Master of Science in Industrial and Organizational Psychology from Springfield College with a specialty in Strategic and Organizational Change and Development.
In addition to his many published articles and business training initiatives, Keith has been actively involved in various community organizations including Business Network International, the Berkshire Film and Media Arts Commission, Berkshire Connect, Toastmasters International and the Southern Berkshire Chamber of Commerce.
In 1977, Keith hiked the 2,100 mile Appalachian Trail at a rate of 20 miles per day.
Keith lives in Housatonic with his wife, Aldonna, his son, Ian, and his daughter, Mariah. When pressed for an honest answer, he'll admit he has a hot-and-cold relationship with the two feral cats and one skunk that live under the shed.