Lawrence Nannis, Outside Consultant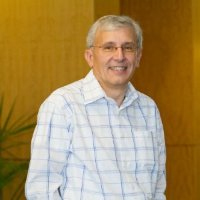 Lawrence Nannis is a Certified Public Accountant, who retired in 2016 from Katz, Nannis + Solomon, PC of Waltham, after a career of 47 years in public accounting. In that capacity, Larry worked with entrepreneurial companies at all levels of the growth curve, providing accounting, auditing, tax and financial management advice designed to help the owners successfully grow their businesses and reach their desired exit strategies.
Since retirement Larry has sub-contracted with Basic Business Concepts of Pittsburgh, PA., a contract CFO firm working to provide CFO services on a team basis for growing companies of all levels of technology.
In addition, Larry was a volunteer "Expert-in-Residence" at TechSandBox, a technology incubator located in Hopkinton until July 2017. In the fall 2017, Larry was a virtual business advisor for the Goldman Sachs 10,000 Small Business Program.
Larry earned a B.S. in Business Administration from Boston University School of Management and a M.S. in Taxation from Bentley University.